Take My Word for It!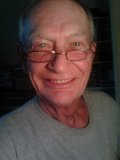 Virginia Beach, Virginia
October 15, 2017 1:05pm CST
WORDS have always fascinated me. Not just their definitions but I find their origins interesting as well. Another interesting factor is how a word can change meaning over time. They often get used in a manner in which the original meaning wasn't intended. Take the word "Google", for instance. Modern dictionaries appear to have made this more recently established. Mine refers to it as a search engine but was derived from the word, "googol" which refers to an endless number. Many believe this word came into being with the internet but that is far from true. I first heard it way back when I was 12 years-old in the 7th Grade. All of my class-mates enjoyed using it. That was the year I started wearing glasses. I can still hear in ringing in my ears today, "Joe looks like a GOOGLE-eyed monkey!"
8 responses

• United States
15 Oct 17

• Virginia Beach, Virginia
15 Oct 17
Yep!
@sharon6345
Just too old to monkey around anymore!

• United States
15 Oct 17
@UncleJoe
That is ok I think it's nice and always fun.

• El Paso, Texas
15 Oct 17
That has happened to a lot of words here in the USA but I have to wonder if those same words still carry the original meaning in the UK.

• Philippines
16 Oct 17
i remember googly eyes. cookie monster and sesame street, i think.



• Waikoloa, Hawaii
15 Oct 17
english language have diffrent meaning if you agree on it?

•
16 Oct 17
That is not nice. How long did they call you that? Yes, words are very interesting. So, Joe did you make it through 7th grade and did it get better as the years went on and nobody called you names?