Bubbles Caught Attic Door Jam by Bubblette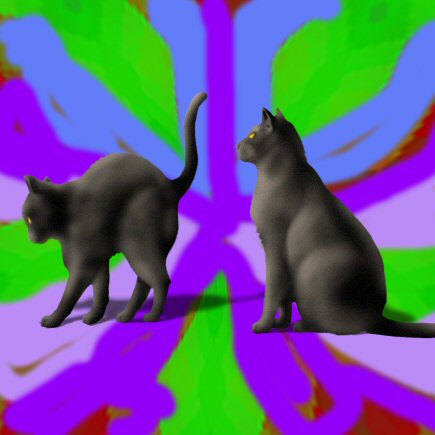 Garden Grove, California
October 15, 2017 2:34pm CST
Bubblette his sistre managed to get in Bubbles was curled up watching Mistress paint. Biubblette was ,meam hearted bent on revenge' She hated her brother Bubbles ubblette found the mechanism that let down trap door She meowed in cat talk I wll fx his hide Mistress gets mad over this thing She will blame that Bubbles for this Bubbles smelled jios soser amd growled He ran to the attic door mechanism He hissed at his sister go away Bubb;etter now Mistress wont believe I did ths Mistess hid and watched Bubblette She it some button the stair part way opened Then Bubblette screeched as her tail got caughe The staors was stuicl sp was naigjtu Bubblette Her tail was completjey caught and she cat screamed Mistress started to shut the thyin aned,in real pain Mistress hesitated, dislikng tjat ornery Bubblette so much Bubbles pleaded in cat talk Mistress Please help her She's my sister she is jurt Please Mistress gingerly ;upicked up theinjured sister Mumblng under her breath bad cat bad cat. Bubbles watched as Mistress cleaned the cut tail Bubblette now growled and tried to claw Mistres She d id beong to neighbors to Mistress AS Mistress put on ta[e and bamdages Bibb;ette bo;tjer Bubles cuffed his sister on here ears as she yowled' soon fur flew cat fight Mistress pjpomed jjer iwner' The owner came,, an old grumpuman jhe refused Mistress said"Sir you pwm her she meeds upiu/" Now we understand why Buibblette is so mean. Mistress knew Bubbles hated us sister She could not keep the hurt cat Sp she and Bibbles tppl uhis sister to t he Vet The new Vet told tem sje mew of a nce old lady who wanted a black cat, she called tje ladu. Tje lady Mary Perkins sad,"Sje was originally my cat.' Mistress and Bubb;es were surprised. jhen Mary Perkns came they were shocked Mary said softly"Bubb;lette honey its Me Bubb;ette begantp purr loudly as Nary touched her :shes ny sweetie ahd I could never fnd her again" Thus Mary finally found er beloved Bubblette Bubbleette became a sweetnatured chjum Bubbles sill did n ot trusther as he purred good bye But he was glad his sister ad a loving hine again Toiday I have a moral from this Do not mistreat' tyyur cat as it will make a mean hearted vilcious pet ome original poem an c graphic bty P Hatley copyrighted 2017r b
2 responses

• Boise, Idaho
16 Oct 17
Sweet Bubblette. What a cute story. Never mistreat an animal. That is a great lesson.

• Garden Grove, California
16 Oct 17
yes WE areto ;love and care for our pets

• Boise, Idaho
16 Oct 17
@Hatley
......They give us so much it is the least we can do.

• Roseburg, Oregon
15 Oct 17
You should never mistreat any pet that you have. Give them a good home.

• Garden Grove, California
16 Oct 17
right theywillk re pay you with so much love wow