Frog taste like chicken?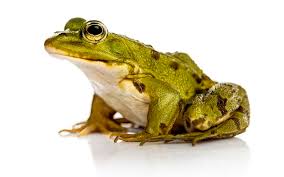 Philippines
October 15, 2017 5:02pm CST
Have you tried frog? I tried frog in my province before. The type of frogs that are edible are the one living in the rice fields. Some frog are poisonous. So be careful and be sure you know what frog to eat. They say before you die you need to try frog, because it's taste like chicken. especially the leg part. No don't eat the head part LOL So you want some frog now?
4 responses

• Guangdong, China
16 Oct
now, as I grow, I don't eat anymore

• Guangdong, China
17 Oct
@iridion9
I barely able to accept them..They looks a little bit scary to me.

• Philippines
17 Oct


• Waikoloa, Hawaii
16 Oct
i wonder people always say rats, frogs squirels, rabbits they say taste like chicken? have you eaten those?

• United States
15 Oct
There is nothing in the world that could get me to dine on this. if it' good to you the enjoy it. I am blessed to not need these types of adventures in my life.

• Philippines
16 Oct
Yes, that is what people commonly say when asked about the taste of frogs. I've had my share and I do agree that it tastes like chicken.