Those fires in California are out of control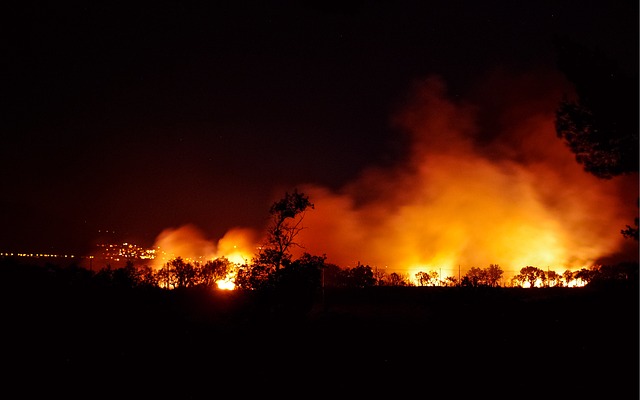 Dallas, Texas
October 16, 2017 11:22pm CST
I just took a look at a YouTube called 2017 Is Strange, Part 14, Sept-Oct. It is a very vivid video with appropriate music in the background. I have been following Last Messages since the first episode was uploaded to YouTube. This guy has a very good talent for putting all the world's catastrophic events in a timeline that really does look like mother nature is angry and fighting back. I am just a messenger. I take no pleasure from this but think it is what we all need to be looking at. The world is changing, right before our very eyes. You may wish to ignore it. But can we as a people, just turn our heads and walk away? I think you already know the answer. Don't take my word for it. Look at the video yourself, if you dare.

Music info : 1) Isan - Recently in the Sahara 2) Max Cooper - Echoes reality 3) Max Cooper - Enveloped 4) Balam Acab - See Birds (Moon)
3 responses

• Redlands, California
17 Oct 17
Yeah, even BBC picked up on them. Showed a video of these ladies driving and sound like they were having fun and were indeed tourists, then kind of became shocked at how bad the fires were on the freeway. That was a couple of weeks ago and fires still going. Lucky for our area fires wiped out the plant life on mountains by us about 15 years ago. It was so bad that we have literally not had a fire since and you can still see the black where the fires burned. Plants are starting to come back, so in next couple of years, probably will get fires here also. .

• Dallas, Texas
17 Oct 17
I feel your loss. I really do.

• Dallas, Texas
17 Oct 17
@crossbones27
, True. It must be hard to deal with at times. I had no earthly idea things could get so bad.

• Dallas, Texas
17 Oct 17
@crossbones27
, This is a real problem, I think & populations keep getting out of control.



• Roseburg, Oregon
17 Oct 17
This video sure tells you like it is.

• Dallas, Texas
17 Oct 17
It does and the messages are loud and clear. I need aspirin, ASAP. Did you see where it was stated that 4000 structures were destroyed? This is unprecedented and apocalyptic.