This Man is Changing the World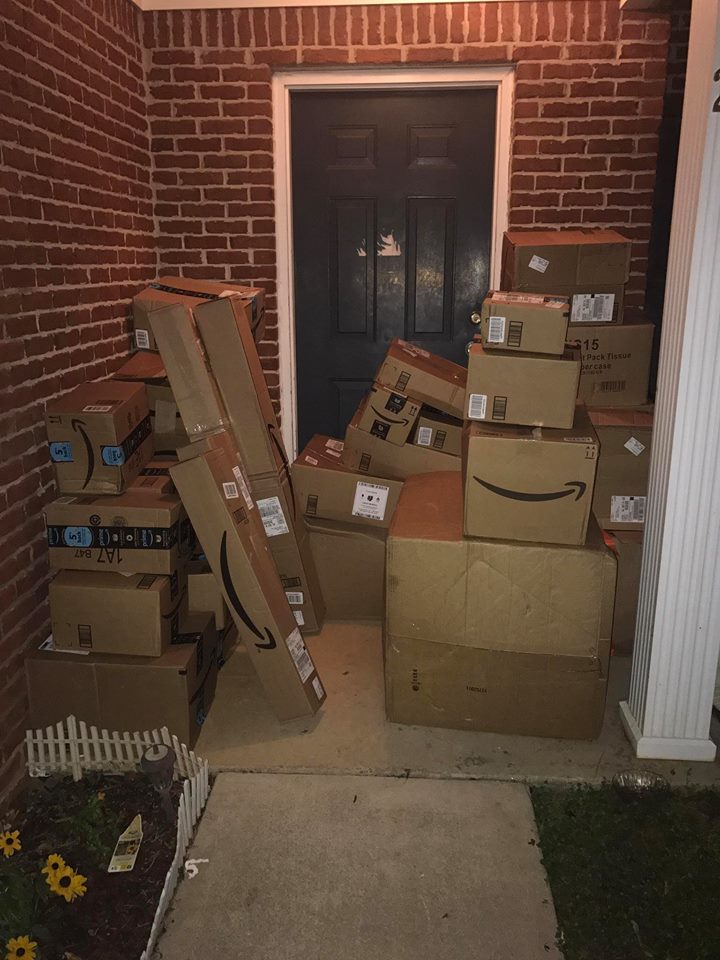 United States
October 17, 2017 1:08pm CST
I have mentioned Rodney Smith, Jr. before, I think. He started a company called Raising Men Lawn Care Huntsville (in Alabama) to help people who were unable to take care of their own lawns--single parents, the elderly, veterans, and the disabled. His efforts have traveled quite far! There are boys in England that are mowing lawns for free and children all across the United States. Adults are starting their own chapters in their own towns. But Rodney does not stop there. In addition to an internship he's serving to earn his MBA, he cooks for the homeless a few times a month and whenever he sees a homeless person he stops and talks to them to see what they need. Then he goes to his car and gets it! You see, his "family" on Facebook (his followers) wanted to help so he published his needs that they could get through Amazon. Tents, socks, hand warmers, sleeping bags, etc. The photo above is one he took of his front porch, that is what greeted him recently. All those gifts of love from his Facebook followers! He is starting to collect Christmas gifts for the homeless, too, in addition to all the other things he does for his community as well as spreading brotherly love. If you want a place to go every day to feel good and have your faith in humanity restored--and you have a Facebook account!--I encourage you to look at his page each day or subscribe. He gives me a smile every day and lightens my heart.

Do you have any real life role models?
7 responses

• United States
18 Oct 17
He sounds like a very wonderful person.

• United States
18 Oct 17
I feel privileged to "know" him. The best thing about it is that he is training children to enjoy serving others and a few will probably carry on his work in one way or another, spreading love and fellowship.

• Bunbury, Australia
23 Oct 17
What a wonderful man to be doing such marvellous things. I'm glad people are getting behind him.

• United States
24 Oct 17
His joy in doing this work is contagious. Every day he brightens my life with his selflessness and love for his brothers and sisters.

• United States
17 Oct 17
That's amazing!!! Good for him!

• United States
17 Oct 17
He is amazing. He entertains us all with pictures of his little dog, Neiko, posing with a mower, with his paws on the wheel of the car captioned "quit dawdling, let's go mow!", and other cute things. Neiko goes with him and the elderly people especially love holding him and letting him kiss them. He's a very good therapy dog!


• Roseburg, Oregon
17 Oct 17
In my book he is a hero to care about the homeless and help them by giving them stuff that they need.

• United States
17 Oct 17
He is a truly astounding person, so full of love and concern for his fellow humans. He brightens my day. I'm so glad his Raising Men program is spreading. It inspires young people early and lets them experience the joy of service. I think it might save quite a few of them from making bad choices in life.

• United Kingdom
19 Nov 17
On a smaller scale, a man who lives near here collects warm clothes for the homeless every winter and he goes out around all the places he knows people will be sheltering and takes them warm food on the cold nights, sometimes he is out until 1 or 2 am. He told me he used to be homeless himself and he was helped by the Salvation Army; now he tries to help others.

• United States
6 Nov 17
@dragon54u
He truly seems to have a great gift for reaching those in need!