The Day My Tags Melted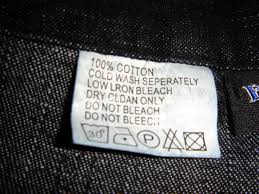 Saco, Maine
October 18, 2017 9:37am CST
I hope this title gets people curious, because sometimes I think that this stuff only happens to me. It's no secret that more and more clothing companies are going to tagless designs. Now, that in and of itself is a great thing, because no one likes the feeling of a tag tickling his or her neck. The catalog company that I buy a lot of clothes from has started doing it, too, so I was pleased to see that neither of the two nightshirts I bought recently had tags. Instead of tags, most companies use imprints now that are pasted right onto the back of the clothes. So ideally, you have no tag to deal with or cut off, so it's great. But not when the tag "ink" is made of material that melts under high heat! Let me explain. The first time I washed those two nightshirts, I put them through the washer and dryer in the community laundry room here. OK, good so far. But when I put one on, I could feel something scratching the back of my neck. I was puzzled, because I knew there was no tag back there. So I took the shirt off to check and discovered that the ink the manufacturer had used to imprint its "tag" was made of plastic, and it had melted in the high heat of the gas dryer! After sitting a while in my bureau, the "tag" had dried and now it feels like running your finger across sandpaper. So, I wear those two nightshirts wrong side out, as there is nothing I can do to take the stuff off, as it has fused to the material. I HAVE considered sewing a small patch of soft cotton over the spot, but I haven't gotten that far yet. It just seems easier to turn the thing wrong side out and be done with it. This puzzled me, until someone told me that gas dryers generate much more intense heat than electric dryers do. Which doesn't surprise me, as the clothes in the dryer is often too hot to touch when I go to take it out. Nothing can be done about that either, as it's coin-operated and runs on just one heat cycle, so I'd have to babysit the dryer and take the clothes out before the heat can do any damage. But that certainly never occurred to me until this happened. Live and learn, as the old saying goes. And the lessons hardest learned are usually those remembered!

(Public Domain Image)
10 responses


• Germany
18 Oct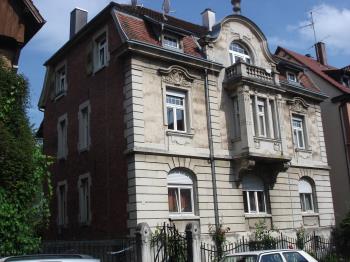 @Raelove
Some months ago we moved to a different flat/apartment in our house. The last has a small balcony with a roof where I used to dry my washing. Even better than a spare room! The one we're in now has an even smaller balcony but it has room enough for a deckchair and a small table and a 'foot' for an umbrella. I was out there (the balcony on the top floor) today because it was a wonderful, warm day. The balcony faces south-west so I had a lot of sunshine.

• Riga, Latvia
18 Oct
I too have no such problem
@MALUSE
my clothes dry out on the line.


• Ponce De Leon, Florida
18 Oct
What company do you order your clothes from? Id shoot them an email or something and see if its happened to others or if it was just you?

• Ponce De Leon, Florida
18 Oct

• St. Catharines, Ontario
18 Oct
Yes, gas dryers do run hotter. When I had one (long ago and far away) clothes dried in no time. As for those melted ink globs, maybe you can try putting a scrap of material over them and running a very hot iron over them to try to melt them off.

• Saco, Maine
18 Oct
Thanks, I might give that a try.

• St. Catharines, Ontario
18 Oct

• Saco, Maine
18 Oct

• Philippines
20 Oct
my tags blur as well, but the tag cloth still hang freely.

• Saco, Maine
20 Oct
These tags do not hang. They are imprinted onto the material. And if the "ink" is made of plastic, it melts at high heat. I don't like hanging tags. I cut them all off.

• Gainesville, Florida
19 Oct
Believe it or not, I have had tags melt as well! But I don't have that problem anymore, because now I hang up my clothes to air dry (although I still have a dryer and use it every now and then). But I save about 75 cents on electricity every time I don't use the dryer; plus, my clothes smell so much fresher when they are hung up to air dry!

• Saco, Maine
19 Oct
I miss being able to dry things outside. Drying them inside takes too long, and they get stiff and don't smell as good. Management put a clothesline carousel here awhile back. But it's right in front of the buildings and too far from my door, so I doubt I'll ever use it.

• Riga, Latvia
18 Oct
Well at least you can still wear them but I think those kind of tags should not be made of plastic or come with a warning that they are plastic and should be removed or something like that.

• Saco, Maine
18 Oct
I have other clothes with imprints that I've dried with no problems. But the use of plastics is so prevalent in our society that I wouldn't be surprised if using it for tags isn't cheaper than using other types of "ink."

• United States
18 Oct
I have not had that happen to me. Your dryers must be very hot melt the imprints.

• Saco, Maine
18 Oct
Oh they are. I've burned my hands on the clothes before, and you have to let them sit awhile before taking them out.

• Philippines
18 Oct
We have no need for that here, our country has all the wind and sunshine


• Saco, Maine
18 Oct
They get very hot, to the point where I've burned my hands on the jeans coming out of it. And I've seen times when the clothes I've put away is still warm hours later.

• Canada
18 Oct
I like the dry weather. what about you?