Nifty shot I took in 2012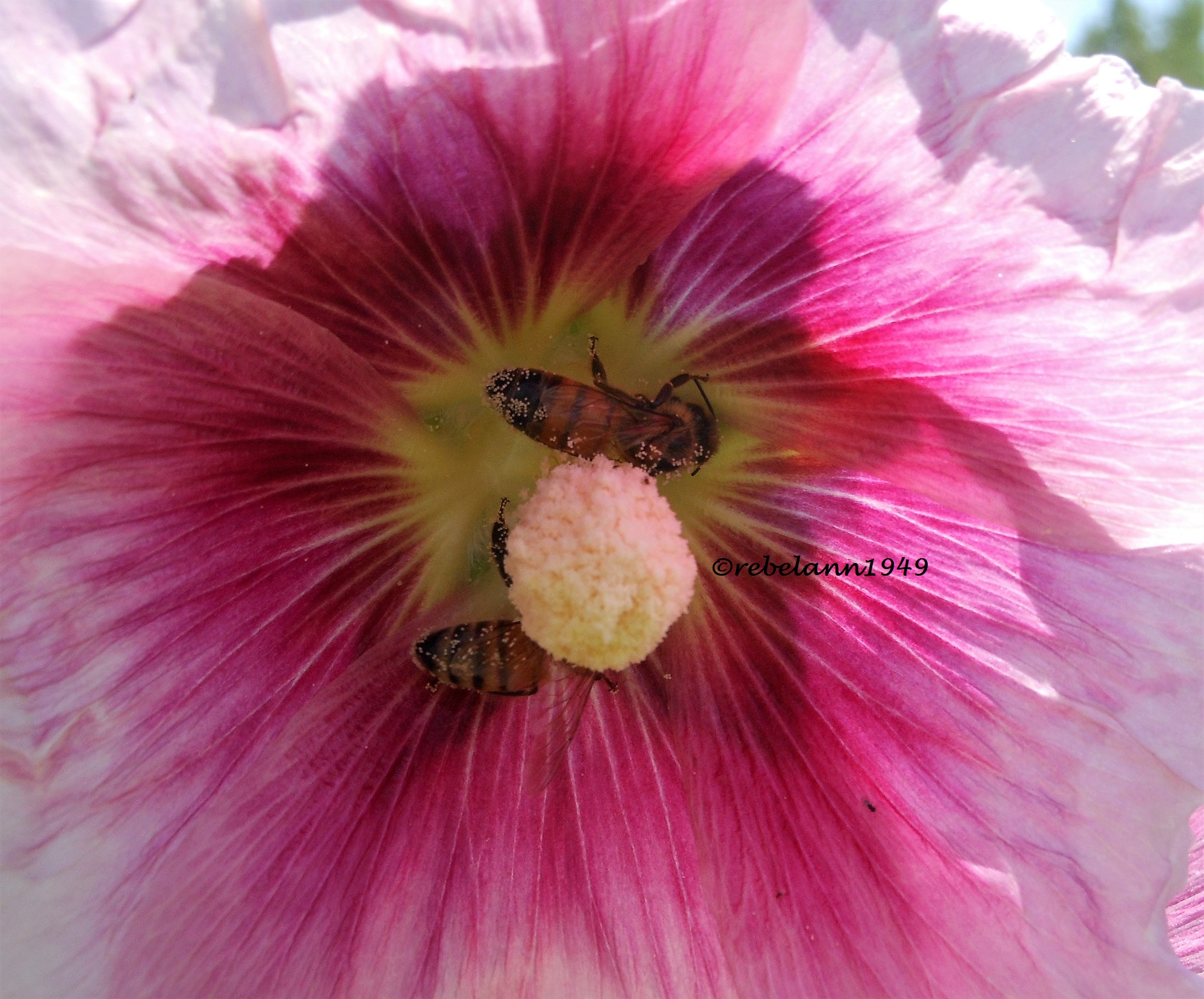 El Paso, Texas
7 responses

• United States
18 Oct 17
I like to watch the bees going from flower to flower.

• El Paso, Texas
18 Oct 17
Me too, sometimes I think they like when I take their picture, but who knows


• United States
18 Oct 17
I see them! So nice of them to share. I wonder if bees ever fight?

• El Paso, Texas
18 Oct 17
If they do I've never seen it.

• United States
18 Oct 17
Oh how bee-utiful! This is a good observation . . . I mean, I see bees around, but I rarely stop to notice what exactly they are doing - and in relation to each other.

• El Paso, Texas
18 Oct 17
Thank you I was probably just snapping away, I do that sometimes. I can't believe I didn't notice this shot before.

• United States
20 Oct 17
@rebelann
What a nice surprise though - right in your photo files!! I could even see the bit of pollen on the bees . . . it's fantastic when nature is doing it's thang!

• El Paso, Texas
20 Oct 17
It sure was
@much2say
now I need to see what's on the CD's that I put really old film shots on. Many of those were taken in the 1980s but this one of Dad and grandpa is a picture of a picture, I don't have any of those negatives and even if I did I doubt I'd find very many places that would process that really old film. I still have a lot of the film that came from the old cartridges that mom's old kodak used, I haven't a clue where to go to get them processed. 35mm is easy to get processed even now after digital has taken over.


• Waikoloa, Hawaii
21 Oct 17
nice do you try to catch a bee and put it in a bottles?

•
19 Oct 17
From afar and in very tiny form, I thought it was a pic of a monkey or something similar (I have good imagination haven't I?)

.

• El Paso, Texas
19 Oct 17

that's too funny but I can understand. It's hard to distinguish what an image is if it isn't very big and yeah, you do have a really good imagination.

• India
19 Oct 17
That is a wonderful shot.Its not only the camera it's the person handling it ,I suppose


• El Paso, Texas
19 Oct 17
Thank you. You made my day



• El Paso, Texas
18 Oct 17
Thank you. You are correct, their numbers have decreased dangerously low. They are on the list for species to protect although not yet classified as endangered. So sad.