How do you pay your bills?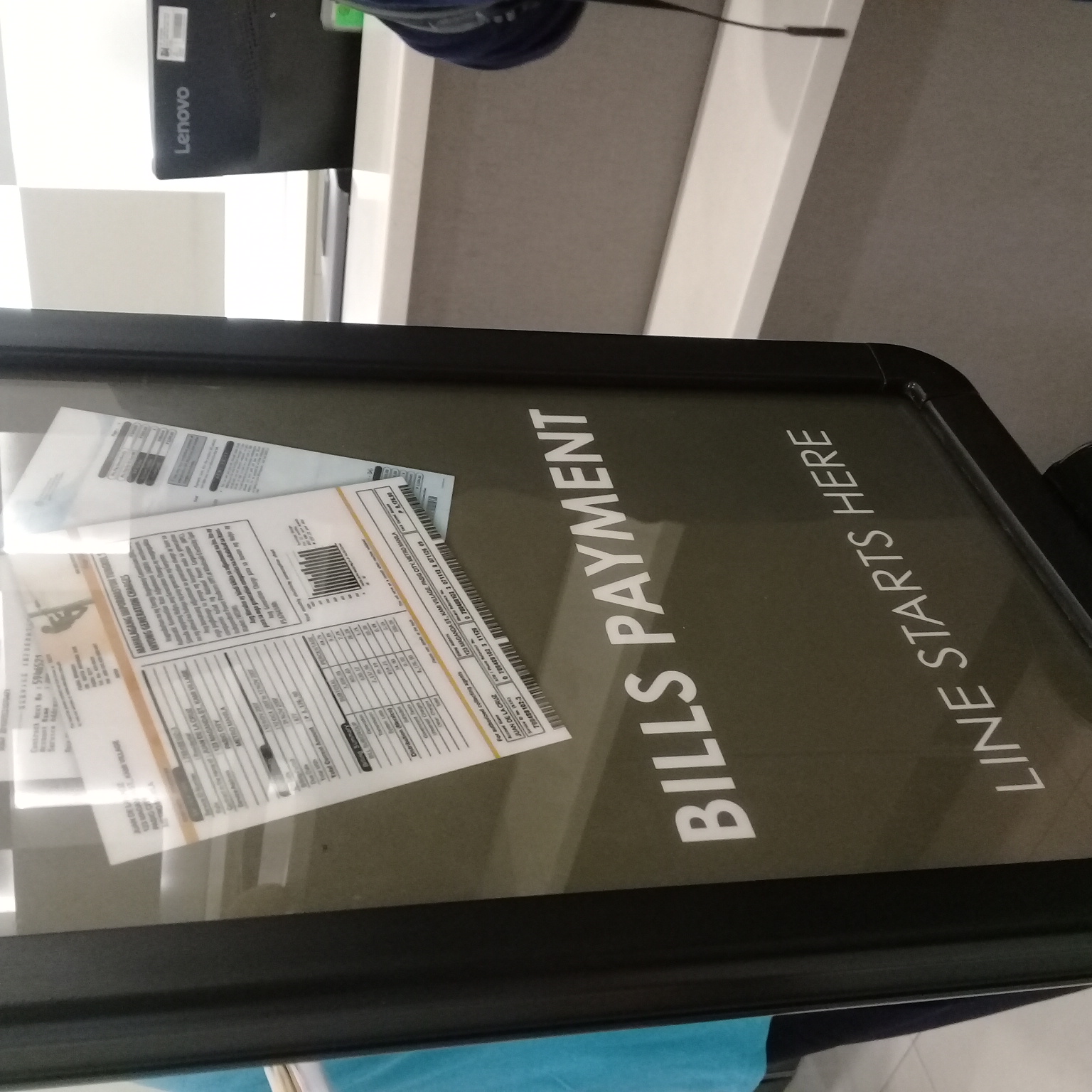 Philippines
October 18, 2017 8:54pm CST
In this day and age of electronic convenience, I'm still among those who would bother to line up at the bills payment center to settle our dues. It's a waste of time for those who are often on the go. I'm a busy person too but for some reason I find bliss in ligning up quietly and watching other people at the mall go about their daily business. For me, it's simply my downtime and opportunity to disconnect from the internet. My only struggle is that my legs and knees tend to get tired when the line is really long. Do you also prefer to pay bills this way or do you just automate payments using an online payment gateway?
9 responses

• Philippines
19 Oct
No... I better go in line than to do some studying online or whatever. Hehehehe. I still want to do the traditional way. I was confined in the office and at home... I rather see new people once a month.

• Philippines
19 Oct
I guess you and I have the same reason. I'd rather be out than being cooped up at home.

•
16 Apr
@almostoveryou
I have something set up with the company how they are paid. I find it easier that way. I just have to check to make sure have enough to pay the bill.

• Philippines
17 Apr


• Canada
19 Oct
I use online banking to pay most of my bills.

• Guangdong, China
19 Oct
online payment will be much more convenient.

• Cuddalore, India
19 Oct
Yes I like online transactions.

• Philippines
19 Oct

• Guangdong, China
19 Oct

• Malaysia
19 Oct
I pay electric and telephone bills online except for water bill because it is not available online

• Philippines
19 Oct
Same here. Our water bill and cable TV bill will have to paid over the counter.

• Malaysia
19 Oct
@almostoveryou
wonder why they can't turn these facilities to online payment.... so troublesome to queue up

• Wausau, Wisconsin
19 Oct
i do half online and half in person

•
20 Oct
I used to go with my mom to do them for my dad but ever since he started knowing the whole new technology of doing it online, he had me making an account for him so I can do them then. I didn't really mind going out because we got to go out for a bit just to not be stuffed inside all the time. Although when I did it online, I didn't really mind either because its what I do anyway. My mom though, I think she would depend on the weather, if its hot, then I don't think she liked it lol. Since it wasn't inside the mall lol.

• Philippines
20 Oct
I've been through that situation too. Thankfully the malls here have several bills payment options so off I go on a good day. I would probably use the online option when there's typhoon.


• Roseburg, Oregon
19 Oct
I pay most of my bills online.

• Cuddalore, India
19 Oct
Yes I too pay most of the bills online .