The best book?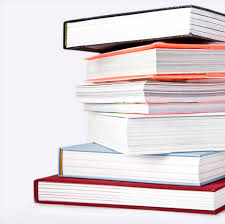 Philippines
7 responses

• St. Catharines, Ontario
19 Oct 17
I can't pin it down to one book, not even one series of books. They're all good in their own way, usually.

• Pittsburgh, Pennsylvania
20 Oct 17
I like almost all the books I read. Seldom am I not happy with a book after I have read it!

• India
20 Oct 17
@
Marty1 He he

Jennifer...As if we can pin down one...All are our friends excepting a few maybe.

• Pittsburgh, Pennsylvania
20 Oct 17
@responsiveme
Very true as i love almost every book I ever read. The only book I could never get through it is "gone with the wind" I never got past the first or second chapter. But am determined to read it one day! do you have a book that you could no get through it?



• Philippines
20 Oct 17
Still buying books from national bookstore? You can buy eBook from amazon.com and they are much way cheaper than buying them in the National Bookstore. But you must have tablet for better reading beause tablet has wider screen In the near distant future books will be eradicated and only viewable in museums. just my thought...

• Waikoloa, Hawaii
4 Nov 17
my best book is bible and science mixed up whats your Favorite?

• Delhi, India
31 Oct 17
I love Harry Potter but I think that's everyone's favorite. I have to be like specific then I would say I can read Stuart Mcbride books all day. he establishes his characters so amazingly twisting and humorous. I never get bored with this books.