What's On My Mind? Gotta Call It Out!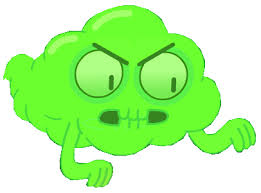 United States
October 20, 2017 2:26am CST
Since I've been here on MyLot I like it a lot and not just for the money. Money is everywhere to be made!. But one thing I've notice on MyLot; there's a lot of "MyLot Monster Haters" and they usually are the ones who been here 2 years and longer. They go to the "new user section"looking for new users just to "troll" your posts like "MyLot Investigators". They are jealousy people, They are envious people, They are people who don't want others to shine and get ahead of them or on their level on MyLot. They are waiting for you to make 1 little error so they can have you kicked OUT!!. I gotta call this out because it was on my mind Okay. So, I have to ask the question. Has any MyLot Monster Haters visited you?
9 responses

• Philippines
20 Oct
I guess you understand them wrong..They are just trying to check if you`re real because many new users have fake identities and just playing around here as they were bonded many times due to violating the Policies, Rules and Regulations which for them must be followed strictly

Just be more active in participating with the other posts and you`ll get to know them until you get addicted interacting with them




• Canada
20 Oct
I have never had that problem here. I joined a little very a year ago.

• United States
25 Oct
Okay that's good. Thanks for sharing your thoughts with us
@Happy2BeMe

• India
20 Oct
Still not even though I have made so many mistakes around most of my post, and rectified myself later. And just let go off if you have encountered any just keep on enjoying the better part

.

• United States
25 Oct
Thanks for sharing your thoughts with us on this
@nitirrbb7

• United States
20 Oct


• United States
25 Oct
@socialbee44
Actually, I've been here 11 years, and I
don't
know it, which is why I think it is so damned funny



• Davao, Philippines
20 Oct
@hereandthere
What I mean is, I observe most of the members here especially those who are been here a long time. Like they will tell them, you have to follow the guidelines, how to make money, a discussion should be like this and that, your English should be okay and the list is on.

• Malaysia
25 Oct
Till now I not yet meet them. But hopefully I will be careful selecting the topic to be discuss.

• United States
25 Oct

•
23 Oct
I'm new and I've not had a visit but I have seen it.

• United States
25 Oct
Oh Okay, thanks for sharing your thoughts with us.

• Philippines
20 Oct
what have they done? who got kicked out?


• United States
25 Oct
Okay thanks
@Jotomy
for sharing with us.