I never tought it would be possible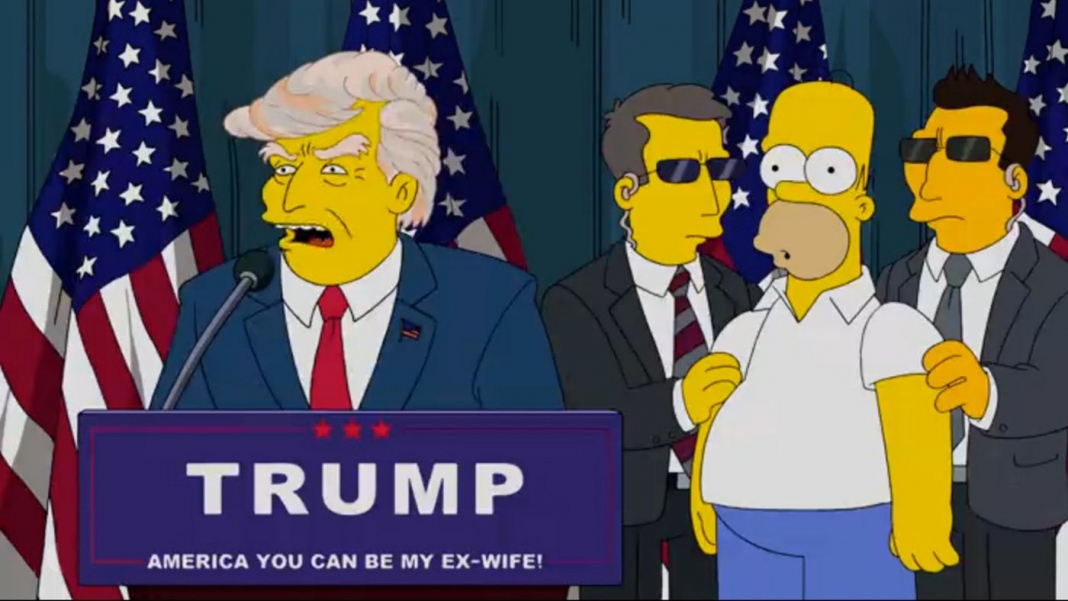 Loule, Portugal
October 20, 2017 5:30am CST
One of my first discussion in this website was the possibilitie of Mr. Trump be runing for president of United States, by that time it was just a weiard tought, I even share a image of a Simpson episode where he was runing to be president and how the Simpsons for several times actually predicted the future. And I remember I even joke with this, but now I believe, The Simpsons have the power to predict the future, What do you think?


4 responses

• Philippines
20 Oct
Possible or coincidence I think




•
20 Oct
Perhaps it came to be true because they thought about it.


• Loule, Portugal
20 Oct
Maybe

but still his possible to think about this, his not the first time the Simpsons predicted the future about something.

• Calgary, Alberta
17 Nov
O, yeah . . . Like Nostradamus (I am julitamus) I am trying hard to predict the future, too. Some of my predictions in one of my posts came out true!


• Garden Grove, California
5 Nov
really the simpsons are jusst carto on like cjaracters o it wasjust co incidence they are not lilve jumns who can predict amything give me a break here.