Would you rather read books with or without pictures?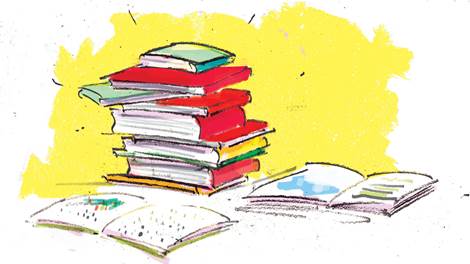 October 20, 2017 1:31pm CST
Do you like to read books? So... When you decide to read a book (no matter the genre of reading), do you think the pictures that may be contained in it are an important aspect (perhaps to further stimulate the imagination) or doesn't that make the difference to you (because your imagination can do it on its own)?
9 responses


• Hong Kong
20 Oct 17
@TheInvisibleMan
Most of the books that I'm reading are without any pictures at all my friend.


And I think it iwll depend upon the kind or type of books you are reading that requires pictures in it.



• Boston, Massachusetts
20 Oct 17
I like pictures on books like Harry Potter or A Series of Unfortunately Events... Books made for kids but adults can enjoy too. If it's written for adults... no pictures, please!

•
17 Dec
I think books are interesting themselves but if there are pictures too then I love to look at them.

• Canada
21 Oct 17
I would like to read books with pictures and figures because one picture is better than thousand words. What is your opinion?


• India
21 Oct 17
I don't read books with pictures. It is not necessary to have pictures on it. My imagination can do it. For me it doesn't make a difference at all. Moreover we will concentrate more on pictures than reading the book...So its not important to have pictures on the book we read...

• India
21 Oct 17
I prefer both , but books with pictures would be more interesting

• Pittsburgh, Pennsylvania
20 Oct 17
It depends o the book. Usually, don't like pictures as it ruins what i had in my imagination!