Please choose Humanity.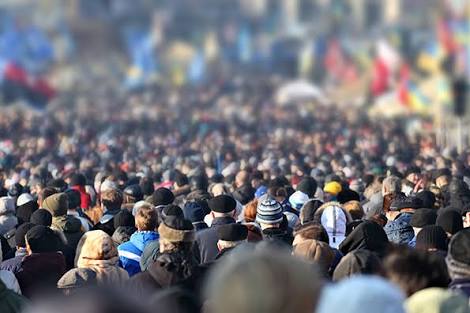 Pakistan
October 21, 2017 11:25am CST
I was going through one of my friends post a few minutes ago,post was about people that are sharing religious posts here.I myself is a religious person but i keep that to myself. I dont judge people on their religion or being non religious,to me they all are humans. People who belong to any religion or not,they all are same because we are humans and we all make mistakes. If a person is religious and hurting people that doesn't mean hes good and if a person is non religious and doing good stuff that doesnot mean he's bad. People need to see clearly and they should see and think about that. One should not make their minds on religious point of view. You are humans,please choose humanity before religious and other stuff. If you have any thoughts in your mind according to my point of view please let me know in comments down below so i can know your thoughts about this.
7 responses

• Jeddah, Saudi Arabia
21 Oct 17
I totally agree with you.

• Pakistan
21 Oct 17
Its good to know that there are still good people in the world. And thank you for responding eric. I'm new here and today is my first day. I'm glad that you like my post. :)


• Pakistan
21 Oct 17
We all are equal. We all are same and we all are humans.

• Boston, Massachusetts
21 Oct 17
I agree! Love is more important than theology

• Pakistan
21 Oct 17
Thank you mikaela . Its good to know people like you who agree to good things like you. :)

• Canada
21 Oct 17
We should choose love, peace, impartiality, tolerance, and kindness whether we're religious or not. If our religion doesn't promote or practice these virtues then it is not a good religion. Humans, religious or nonreligious do good and bad, so being human means nothing if we are worse than wild animals and the news shows that many of us are terrible.

• Haldwani, India
22 Oct 17
Yep!! I totally agree with you!!.... Creating controversy on not a solution!!.. And why to do so!!

• Nairobi, Kenya
21 Oct 17
Religion has and will always be a tricky topic for time to come. The issue will be as you have pointed out how we choose to respond to it. I do hope that as human beings we can learn to love even when the situation does not call for love, in that way we might be able to slowly reduce the hate in humanity.