My Favorite Songs With Jobs In The Title- Vol 8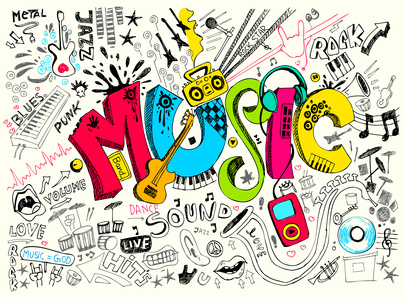 October 21, 2017 11:26am CST
Here are some songs that use a job as part of the title. Do you recall the name of the songs and artists? See if you know what the songs have in common. Listen to this sample video/song to get the first clue and common theme/titles of the music trivia: https://www.youtube.com/watch?v=UPTSb4hLf7E Good luck!!! Here are the clues: (Remember listening to the video provides a song's clue) 1. This artist was part of the L.A. singer/songwriter scene. During the early 1970s, he toured regularly with the Everly Brothers as keyboard player, bandleader and musical coordinator. Linda Rondstadt covered "Poor Poor Pitiful Me" a song from the artists initial solo album. The lyrics in this tune talks about hiding in Honduras, gambling in Havana, and being with a waitress who was friendly with the Russians. This song was used as the theme for producer Jerry Bruckheimer's short-lived TV series Justice. 2. This punk group did a cover of a song written by Sonny Curtis, who was a member of The Crickets (Buddy Holly's group). The Bobby Fuller Four also recorded this song in 1964 with better results peaking at #9 on the Hot 100 charts. This English group's 1979 version was the first single they released in the U.S. Some other tunes they recorded were "London Calling" and "Should I Stay or Should I Go." Happy Recap: 1. Worked with the Everly Brothers. "Poor Poor Pitiful Me" became a Ronstadt hit. Honduras, Russians, and Havana in the lyrics. 2. Bobby Fuller had a top ten hit with his version. This punk group recorded their version in 1979. It was a fight that could not be won. ...Use those clues folks!!!! Sorry, only 2 favs in this job type category... Appreciate all who participate and you know what I say...as always, thanks for playing! Hope these songs brought back a pleasant memory for some... *Bio info from Wikipedia and songfacts.com Photo- Music.jpg/Google images
2 responses

• Canada
21 Oct 17
I like the way you do it. Makes a person think. Can't figure them out for sure. Is there some kind of shooting in the title of #2. I will wait for someone else to guess.


• Canada
26 Oct
@dgobucks226
Thanks for your response! Yes, that is the song I was thinking of. He is fighting with the law and thought there might be some shooting as I don't remember any lyrics but I fought the law and the law won. I had no idea on #1. I will listen to it and see if I have ever heard it.

• Canada
26 Oct

•
26 Oct
@1hopefulman
Yea, that song is not well known to many music listeners. My musical tastes are varied, and so I can go from Frank Sinatra or old classics from the 50's and early 60's to rock and enjoy both.

• Anniston, Alabama
21 Oct 17
I dont know #1 but # 2 - Cheap Trick sang "Should I Stay or Should I Go, I think