Wrong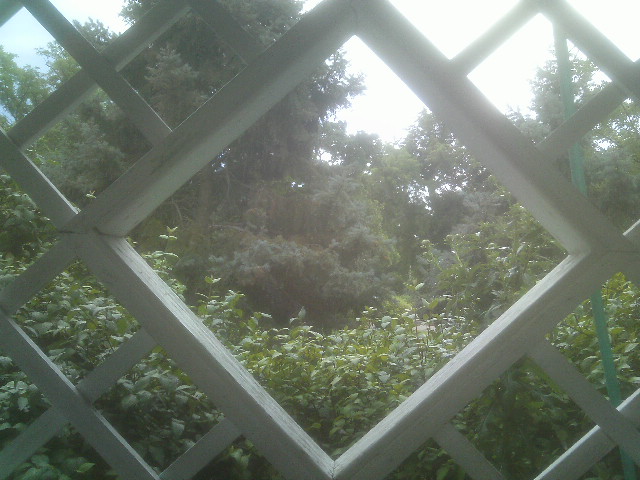 United States
October 21, 2017 4:18pm CST
Well, a few things went wrong, and I was wrong about a thing or two, so my photo represents putting things into perspective. Hubby was so tired he forgot to get the things I wanted him to shop for. So we did not have the meal I wanted and he wanted for breakfast. That was wrong, but not deliberate. I was wrong about the herb class. It is next week, but I am going to Oklahoma. That is okay. I am going to a ladies' luncheon there for some fun. The weather is stormy. All of our electrical power went out. I was going to cook something in our gas stove, but that was wrong. Newer gas stoves have electronic ignition. I could not get here to myLot, due to no power, either. Plain old wrong. We seem to be on the right track now. Supper is in the oven and I am online, because the power has been restored. I am thankful for all of our modern conveniences, and I miss them when they are not working. I am thankful to have power back on. I will be checking in some more with all of you.
10 responses

• Jacksonville, Florida
21 Oct
I'm so glad power is back on for you! I hope you have a great evening. =)

• United States
22 Oct
I barely snuck this post in, then it went out again. Needless to say nothing got done here.

• Garden Grove, California
21 Oct
thats l ke me when my mo nitor went off I really felt horrlid as I concluded wrongl y that it was broe dow'whenit turnedou to be v ery siple thepower plug was not securley poushed into its nso cket so It got noi powr. we mever tjolml abpit [ppwerte;;ot gpes pfftjhem we sire dp

• United States
22 Oct
Hubby had a monitor go out, then after being out over a month, we had an outage last Thursday and when the power came back it did too. How weird.

• St. Catharines, Ontario
21 Oct
I don't know about your stove, but when I had a gas stove with electronic ignition (two houses ago) I could light the burners with a match when the power was off. Never tried the oven, though.

• United States
22 Oct
I was needing the oven. I did not try the burners. In the oven it seemed not to even let the gas through once the electric went off.

• St. Catharines, Ontario
22 Oct
@GardenGerty
Same with the one I had. But the burners let the gas through, so I was able to have my tea.


• United States
30 Oct
@BarBaraPrz
A hot beverage goes a really long way toward making things right.


• San Jose, California
21 Oct
I think there's still a way to light a gas stove even without an electric ignition, like using a match to light the flame on the burner. It may vary by stove though. Are things "more right" today?

• United States
22 Oct
Oh, I posted this today, and the power went out again right after I did. I had the oven on, but when the electric went down it went out.

• San Jose, California
23 Oct
@GardenGerty
Oh, how frustrating! So it needs the electricity to stay on too?

• United States
30 Oct
@spiderdust
Yes, it does. I think something about the flue allowing gas through.


• United States
21 Oct
I am so happy to hear that the wrongs have some rights mixed in!

• United States
22 Oct
Right after I posted the power went off again, my lasagna quit cooking. I put it in an ice chest to cool down so I would not get food poisoning cause it was not done. We went to one of the towns nearby and ate and shopped for the food he forgot.

• Malaysia
21 Oct
wow sorry to hear that everything went wrong today

• United States
22 Oct
It is nice to have the rain, though. My power went back out for a while.

• Malaysia
22 Oct
@GardenGerty
did any appliance got burnt? better remove the plugs

• United States
30 Oct
@peachpurple
No, it was not a lightning strike that cause the outage, but was strong wind at the local power station.


• United States
22 Oct
That is right. There was at least some light coming in the doors if I opened them.

• Atlanta, Georgia
22 Oct
@GardenGerty
Yes,we have doors and windows but they aren't much help after dark.

• United States
30 Oct
@RubyHawk
Our power came back just before dark. I think if it had not I would have just gone to bed.

• United States
22 Oct
Glad its back on and hope tomorrow has zero wrongs.

• United States
22 Oct
It is on now, after it was out again for a while.

• United States
30 Oct
Times like this, make you appreciate the times things are working well, and Hey even when things are not working as well as you think they should, there is always something else out there for you to be Thankful for.

• United States
30 Oct
You are correct, If I look I can find something to be thankful for.

• Bunbury, Australia
22 Oct
Sometimes it seems the Fates conspire against you and nothing goes right. Glad you have power back on now.

• United States
22 Oct
I hope it all got out of its system. I am wishing for a pretty day today.