Why are black clothes so popular?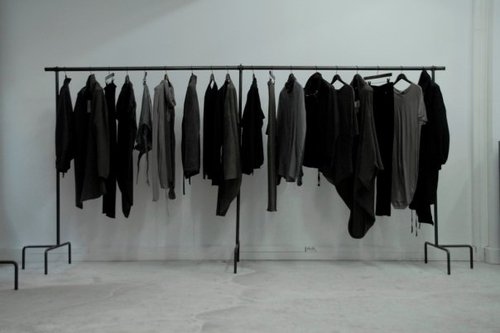 October 22, 2017 10:33am CST
Some people think that it's because they
"lose weight instantly"

, other people think that the color is really very beautiful, other people that is because it suits any kind of occasion, other people say it's because of style and the list goes on. So...What would be your answer?

7 responses

• Hungary
22 Oct 17
I just like dressing in black, my skin is really pale, like I could cosplay Snow White pale, and I just love the contrast the 2 together make. (And also cause it makes me look skinnier :P But that's a different story.)


•
20 Nov 17
For me black clothes do have a more slimming effect than white. White clothes make me look fat.

• Philippines
23 Oct 17
my answer would be black color when stained is less visible and can be mix and match with any other colors,black still stands out. the downside of black is when you wear it on a hot day the warmer you feel as it absorbs color and heat morenot to mention using it on a dark lit place ..lol i feel like being a part of a horror story

• Philippines
23 Oct 17
Why not? Black is stylish, never goes out of style, and goes well with almost anything. I'd wear black until they come out with a darker shade.


• Italy
22 Oct 17
All of them.

I don't have to hide fat anymore but I still don't have to worry about matching colors and considering I'm into the goth style, black is almost all I have.


• United States
22 Oct 17
In the 80s, there was the "tuxedo" style for ladies/girls . . . that's when I started to wear black. And then they said black goes with everything. In high school I had a crush on a guy who always wore black . . . and silly me tried to copy him in hopes that he would notice me - so I wore black a lot

.