Abandoned Public Telephone Booth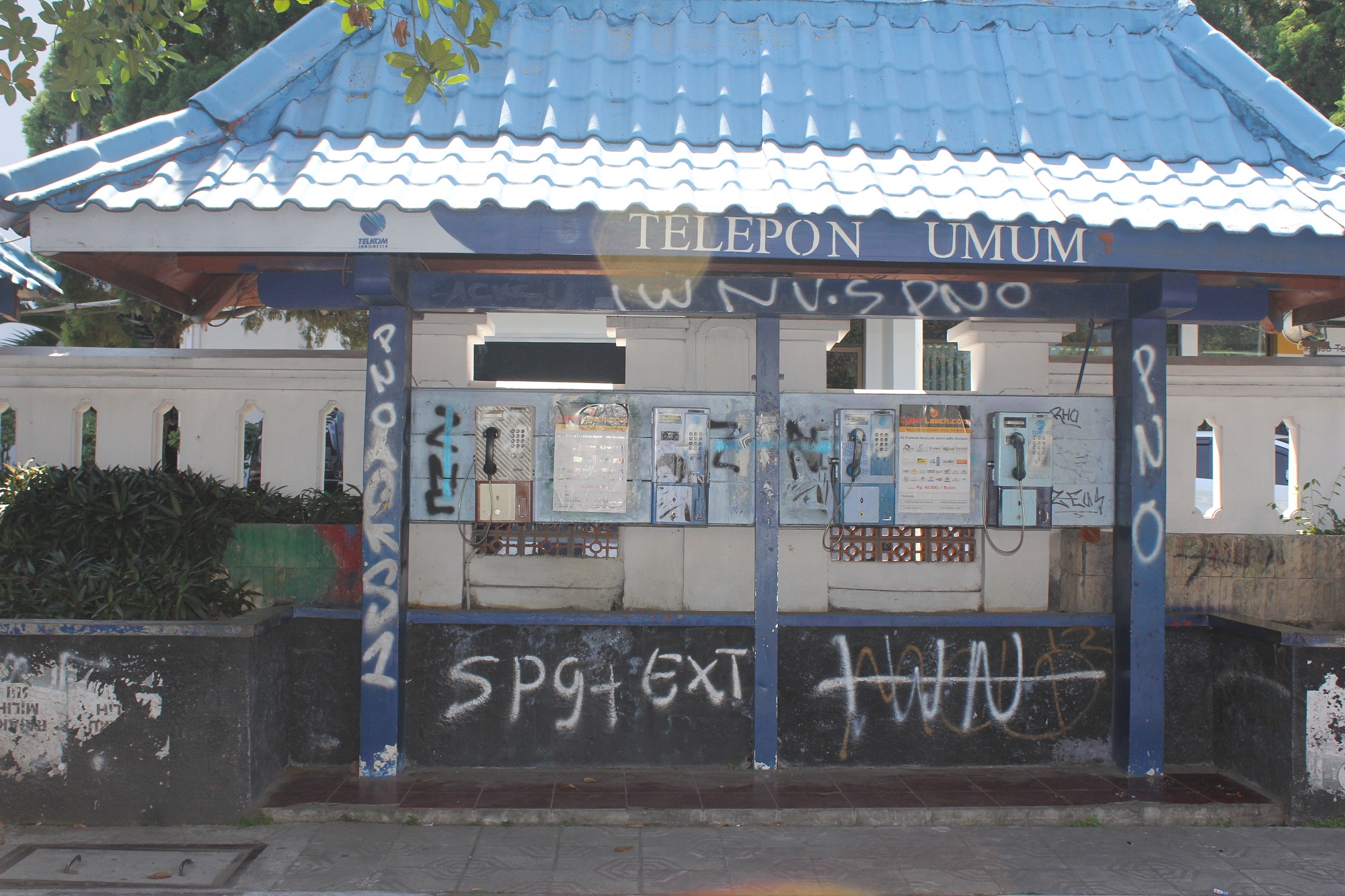 Indonesia
October 22, 2017 8:02pm CST
Since just everyone has mobile phones, public telephone booths seem to have been no longer in use and are seemingly neglected. Graffiti and scribbles have framed the wall of the booth even on the phone body itself. If all phones are neglected and no longer in function, how would you make a call if you yourself haven't got a phone on you (you left it or got it stolen)? What would you suggest it should be done in regard to this matter? Image Credit: atmajayanews.files.wordpress.com
7 responses


• Indonesia
23 Oct
I agree with you. Besides, cellular networks sometimes don't work as expected. Have them repaired is recommended action, I think.

• United States
23 Oct
@yanzalong
I agree as I'm one of the ones that don't have a cell.



• Oklahoma City, Oklahoma
23 Oct
I think we should use them---it's kinda rude to be 'on the phone' out in the middle of public?

• Indonesia
23 Oct
The reality is that all phone booths are no longer in use and most of the phones are out of order.

• Oklahoma City, Oklahoma
26 Oct
@yanzalong
right; I'm not saying 'use their phones,' I'm saying 'talk on your phone INSIDE THE BOOTH"



• Philippines
24 Oct
A friend of mine posted a public phone booth that she saw in Canada. Surprisingly, it still works. I'm all for keeping these phone booths in working condition.

• Indonesia
24 Oct
That's good. Don't let others destroy them.

• Boston, Massachusetts
23 Oct
just take them out. they probably don't work anymore and they are an eyesore

• Philippines
23 Oct
They should renovate those phone booths, because you never know when they are going to be needed again. Cellphones are indeed a good mediums of communication, but what happens if some thing happens to the signal.


• Indonesia
23 Oct
Ya, that's terrible. The telephone booths belong to the local government. They should do something about it.

• Guangdong, China
23 Oct
In the pass few years, I still could see some telephone booth on the streets, but recently, all the telephone booths seemed to be demolished.