Have you ever asked a silly question from someone?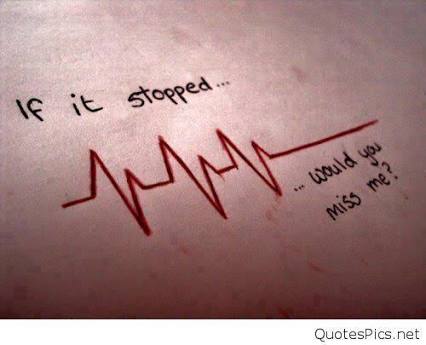 Pakistan
October 23, 2017 7:56am CST
I ask this question sometimes from my husbnd that if I die what would you do? To be honest he never said i will miss you lol. Sometimes he just gets annoyed from my weird questions

and sometimes tease me that i will be happy and marry again. I always say i will never leave your side and i will haunt you after death and i will never let you marry another woman,and go ghost around you. Lol


silly relationship things. I know my topic can be useless to someone but to many it will bring back some memories. Have you ever asked this question from someone or been in a weird talk with someone.let me know in comments down below.
4 responses

• Philippines
23 Oct 17
Nope! I don`t want to think about things like that as I`m scared to be alone without my husband with me


• Pakistan
23 Oct 17
I always tell my husband that we will die at same time togather when we grew old and our kids are big ebough to take care of them selves.




• Pakistan
23 Oct 17
Its sometimes fun to go weird with people we love .


• New Delhi, India
23 Oct 17
@Sundas123
True. And then their scolding.




• Pakistan
23 Oct 17
Yes i know but it depends upon the relationship between two people.

• Aleppo, Syria
23 Oct 17
@Sundas123
i remembe one of my friends asked me if i would go to see him after he went to jail.

• Pakistan
23 Oct 17
@heyheyla
and what did you said? Sometimes sharing things will unload a heavy burden from your heart.


• Philippines
23 Oct 17
I DID TOO..LOL YOURS IS QUITE FUNNY YOU KNOW.

• Pakistan
23 Oct 17
Yeah i know lol. My husband is capricorn so sometimes he dont like me asking weird stuff from him .

Btw from whom you asked same question?

• Philippines
23 Oct 17
@Sundas123
asked one silly question to my ex he was in the military a Marines asked him iff he would die in combat,i would then collect his money and all the burial fees...then brutally i ask him if can i spend it on my next honeymoon??

• Pakistan
23 Oct 17