I start having nightmares during pregnancy.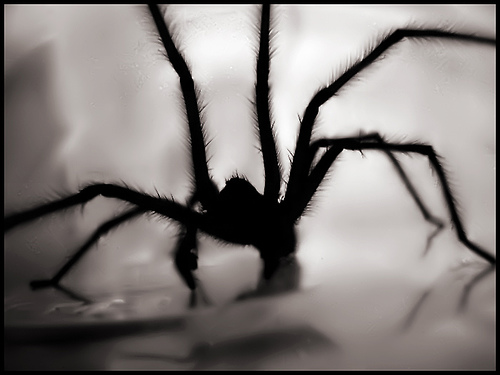 Pakistan
October 23, 2017 9:10am CST
I have always preferred horror movies and i have watched many movies from both holly wood and bollywood. Also some chinese movies too lol and I never get scared but when I was pregnant they start giving me nightmares and i could see blood and i start to panic at nights and start having thoughts like someone is watching me and i can easily feel chills running down my spine. Movies like grudge where than dead woman make horror sounds and walking dead,evil dead and many other movies so i stopped watching them. Biggest reason because i watched a ghost or a kind of spirit at my house. But now when i have 3 kids and no more 9 month stuff for me, i do enjoy horror movies now.


Let me know in comments down below if you ever had a nightmare before watching a horror movie. And if you want to know how to avoid nightmares after watching horror movies than i have another post for that.

7 responses


• Pakistan
23 Oct 17
Well it depends upon real life experiences. What kind of experiences you had ? Would you like to share?

• Walnut Creek, California
24 Oct 17
@Sundas123
I've experienced lots of things, from the best to the worst.



• Pakistan
23 Oct 17
Watch my other post to see how to avoid nightmares.


• Dipolog, Philippines
24 Oct 17
@Sundas123
yah,how to avoid nightmares,be strong and happy always,is it ok dear?...lol.

• Mumbai, India
24 Oct 17
@Sundas123
what is the title of the post ?have you already uploaded it?




•
23 Oct 17
I love horror movies.Before I used to fear but not now.

• Pakistan
23 Oct 17
Yeah some people dont find them scary with the time.

•
23 Oct 17
@Sundas123
Horror movies are like chilli sauce

.

• Pakistan
23 Oct 17
@deorahul
because chilli sauce is red and blood in horror movies is also red . Lol




• Johannesburg, South Africa
24 Oct 17
That's why I watch horror movies in the afternoon because I do dream about creatures chasing me lol

•
24 Oct 17
i use to have nightmare when i was pregnant too but my hubby comfort me true it an tell me its gonna be ok

•
24 Oct 17
Oh my, do yoga or meditation to have positive vibea and peace of mind to stop having nightmares and just have a good night sleep. Try to search on youtube. Have you heard of those simple exercises or breathing techniques?