Since when studying history became a crime? *blink*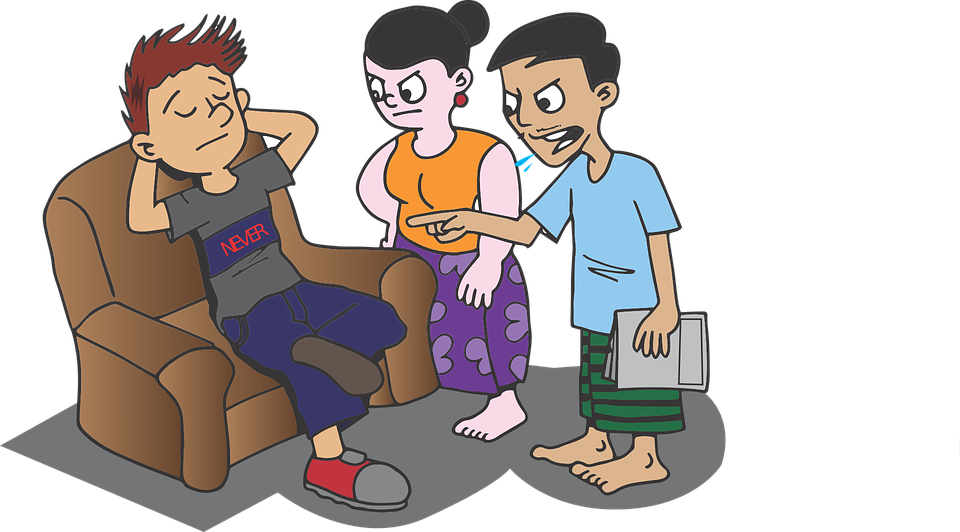 India
October 23, 2017 1:02pm CST
Wouldn't it be an obligation as well as necessity if not responsibility to actually study history when you are going to present your "research" as facts? Especially when you are on a platform like YouTube with about 1.6 million subscribers?

See, this is how misconceptions take hold. When you are running a channel and are supposedly presenting "facts" without actually studying history, you are misleading the audience. So, my dear myLot friends, let me check your knowledge on history. Be warned that not all the questions are correct. Let that be a test too, shall we?

Why is Hitler so popular in India but Churchill is the most despised? Why Indians unabashedly carry, wear, paint, display the 'Swastika'? Don't they care about the feelings of the Jews? Are they anti-semitic? Is it because they were far removed from World War 2 as they were too busy in the civil war in the country at the time? Do Indians not care about global news and history? (This one makes me laugh. Sorry, couldn't help it. It's like a thief calling the cop a culprit. One thing: 26 Nov 2008. If you know what that is. Kudos to you. If you don't, I stand my point.

) (Not to be taken only in context of India) Don't you think its time to step out of misconceptions and stereotypes and actually step out of our comfort zones to study history and information we are receiving for ourselves? Who are we helping by living in ignorance?
(Photo by Pixabay)
6 responses

• Svalbard And Jan Mayen
23 Oct
It is a quizz ? 1) You did not liked the way Churchill was playing polo when he was in India

? 2) Hitler was a copycat, he stole you the swastika. 3) How many Jews are still living in India ? 4) If I remember there was an important Indian army during WW2. I do not know what happened on 26/11/2008.


• India
28 Oct
@Daljinder
I think if Indians were not ruled by Europeans, we would not have progressed. All that wealth we would just have built homes, spent on lavish customs and traditions, fought wars with our neighbors within the country, not bothered to have higher education and not have started any major industry. We would still be agrarian economy, struggling with plagues, cholera, malaria, tuberculosis, among others. Poorest of the poor eventually because we would not understand what population problem is all about. I am not saying the way British ruled us was good. I am merely saying we simply have too much discord to have cohesively utilized our the then resources in the right fashion. It was pretty much god ordained to make us a bit civilized.

• India
28 Oct
@vandana7
The problematic word being
"ruled/ colonized"
by the British. Any good they did was negated by that and their atrocities



• India
24 Oct
@bluesa
Yeah sort of. In India, Churchill is held responsible for about 3-4 million people in Bengal famine. I answered the questions under topffer's response.


• Perth, Australia
6 May
@Daljinder
This is how I feel when no one gives me straight answers when I ask them about their religion / belief that they love so much....yet can't answer....

• India
11 May
@VivaLaDani13
See, I knew there was a reason I keep you around. You do make me think about stuff. So, now that I am thinking....... I don't think I love my religion. The Gurus (specifically their teachings) on the other hand, I do admire and most importantly, I respect them not by default but because they have earned it. If there were perfect human beings in existence ever, they came pretty damn close. Seriously, the compassion, sacrifice, determination, selflessness, humility, kindness, love....without discrimination They literally turned the beyond shattered, exploited, dehumanized generation into formidable warriors and saints. Reading the history is/was eye opening revelation. To be honest, in comparison to how they thought, acted and lived, we are ages behind them. We are so backwards and happy about it.

Anyways..... I don't think it is possible for them to answer your questions if they are okay with stoning, caning, etc... because the Holy Books say that it is okay. That will be difference in opinion which no matter however many ways they explain it to you or justify it to you, it will never be okay with you. Maybe in the past when people didn't know any better but at the present time, it is out of question to even consider.

• Perth, Australia
14 May
@Daljinder
Ages behind them? With the way things are now, I am doubting we will ever catch up! You are so right about that as well as us all being backwards. Things are just way too messy now that the only thing people seem to be doing is praying for change yet hardly anyone is standing up to force some positive changes into the world. People are relying too much on spirits / beings / stories etc. No offence to anyone of course but I feel we shall all keep crumbing if the hands people pray with don't get used to do something more reliable.

• India
22 May
@VivaLaDani13
I see what you mean. I am doing exactly that...sitting and moaning about stuff and not actively doing anything to bring change. That is what frustrates me the most. My head can't seem to find / settle on one thing for me to do.


• Green Bay, Wisconsin
24 Oct
I don't know the answers to any of your questions. I am surprised Hitler was popular or you like the swastika. I'm afraid my history is rusty in a lot of areas.

• India
24 Oct
@just4him
Hitler is not popular in the way, you might be thinking. He is a figure of history that people are curious about because our history textbooks tell us factual history without personal opinions (As it should be) So to know more, people look for information. We do not ignore the sick twisted mindset behind the person. Most probably want to know how his mind worked on scientific basis because there is no shortage of science lovers here. The swastika was stolen by the Nazis because Hitler liked the way it looked. I answered all the questions under topffer's response.

• Green Bay, Wisconsin
25 Oct
@Daljinder
I read the answers there. Thanks for the history lesson.


• Hong Kong
23 Oct
@Daljinder
I'm a long time student of history and "history-in-the making" my friend.



• India
23 Oct
@mandala100
Oooh *rubbing hands together* so do you know the answers?