She's One Happy African Violet!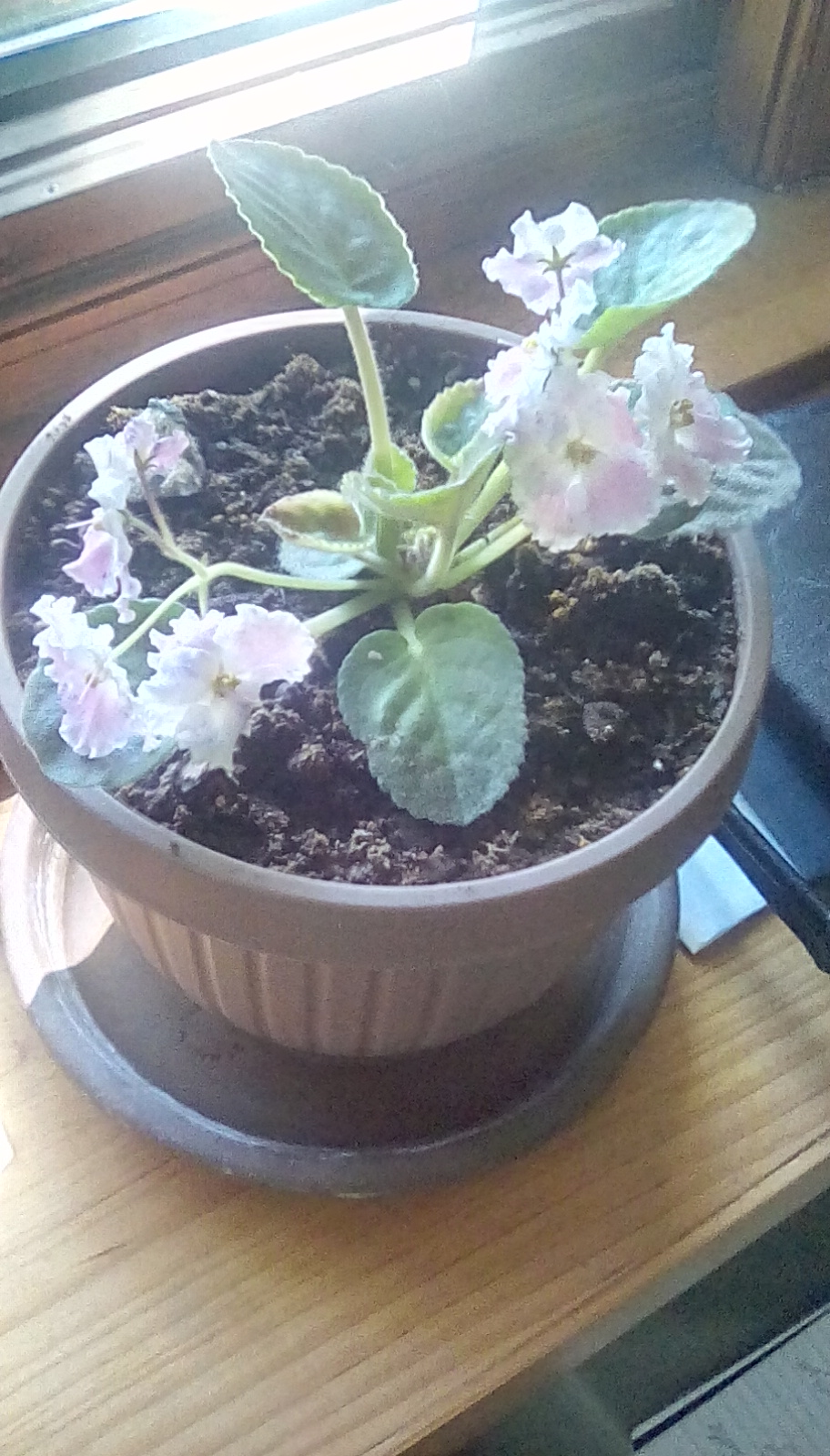 United States
October 24, 2017 10:14am CST
My husband order this African Violet through the mail and when we got it it only had like 3 leaves on it, it looked sad. We nurtured it talked to it lol! I had made the mistake of watering it from the top and the water burned the leaves. My husband explained to me that you have to water them from the bottom. So I'm like okay! Since I've been watering it from the bottom and we talked to it. Over the summer months and especially the past few weeks she started blossoming. I can't tell you how happy we are. She's one happy African Violet. I'm not sure about the whole talking to it thing, but something has made her very happy and I wanted to share it with you. Do any of you have African Violets or other flowering plants? Do you talk to yours too? Picture by Kimberly Cass
7 responses

• Anniston, Alabama
24 Oct 17
I talk to everything

, Yes I grow plants of all sorts.

• United States
24 Oct 17
@andriaperry
Oh that's awesome

We have something in common. Isn't God amazing all the different plants He made! I am floored whenever I stop and look at something He created and ponder on what an amazing Creator He is. And we get to enjoy it. I don't know about you but plants make me happy.




• United States
24 Oct 17
@Juliaacv
Are you a Believer in Christ too? I know whenever I look at His creation I am amazed and humbled at the same time. He created this earth for us to enjoy that's how much He loves us. The very fact that He gave His only Son to die for our sins so we can spend eternity with Him is one of the many ways He shows us His great love for us. There is only one of you and only one of me, how many faces can One actually come up with! Whenever I'm out in public I look at the faces and say my God how great Thou art!




•
25 Oct 17
I helped someone taking care of some of these plants before (just watering and admiring the plants silently), but I have never had one ever.

• United States
28 Oct 17
@YrNemo
They are usually fussy plants. But this one she just seems to be happy and keeps blossoming. We water her from the bottom. Which at first I was watering from the top not realizing it would burn the leaves, so she didn't look happy for awhile, my husband had to educate me on the care of an African Violet. Since then she came back and since I've been watering her from the bottom she has just bounced back and sprang to life.


• United States
24 Oct 17
we used to have a lot of these.Then quiet down.Now we have orchids


• Indonesia
25 Oct 17
I habe a lot of flower in my home, my mom like to do gardening but I never heard about this flower before

• East Tawas, Michigan
24 Oct 17
My grandma had lovely African violets! She talked to herself, so the flowers probably thought her words were directed at them! LOL