Arabic Coffee is bliss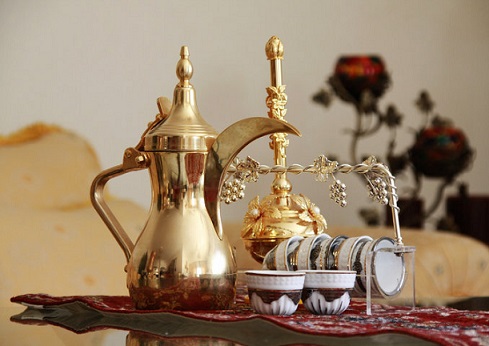 India
October 25, 2017 10:31am CST
Arabic coffee is bliss. It tastes awesome, not that strong but medium

...with flavours of cardamom and saffron, it tastes heaven. Also known as "qahwah sadah" it is mostly treated as a symbol of hospitality. Recently had this and am loving it


...anybody here tried it?
8 responses

• United States
25 Oct
That does sound really good now that you mention it..They sell Coffee Arabica here..but I don't think it is the same thing. The best coffee I have ever had is some that a restaurant for brunch near my friend...I asked them what it was I think they said Royal Blue or something, available at Costco but I never saw it there..also I had delicious coffee once at a gas station/doughnut store in MA..It was exceptional!

• United States
28 Oct
I am not a fan of coffee, but I like coffee treats or donuts though!


• United States
25 Oct
Never tired it.But like to.




• India
26 Oct
I also like to drink the Arabic coffee (qawah)..It is the favorite drink of the Arabs....

• India
26 Oct
No, but don't really like the cardamam flavour...Keep it out of mitha paan

• Boston, Massachusetts
25 Oct
Mmm, I love Arabic coffee. The flavors are so smooth.

• United States
25 Oct
the way you say it I would love to try it. I have not tried too much coffee but I love it.