The Spanish Sardines and my indolence.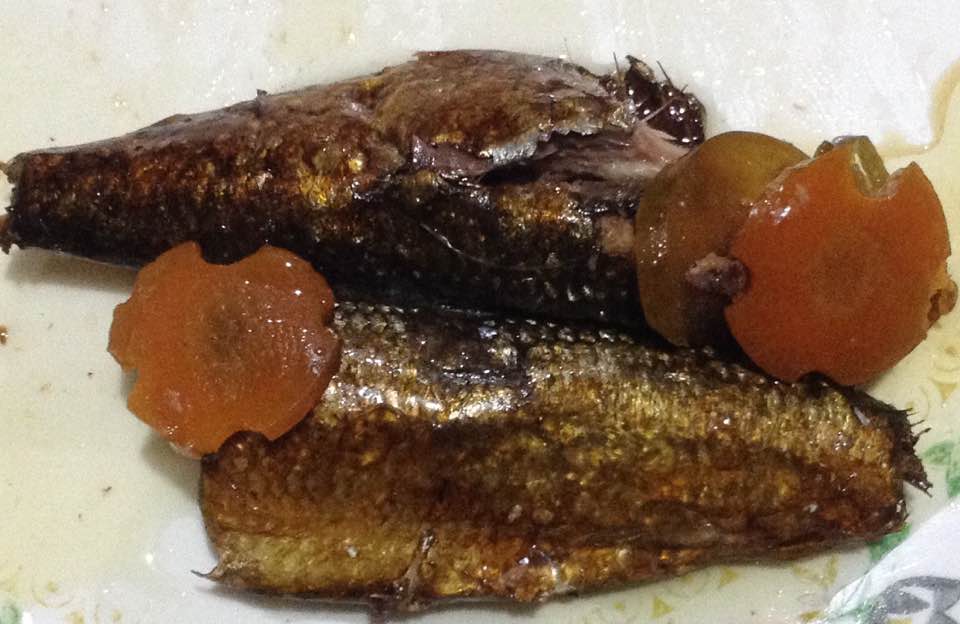 Philippines
October 26, 2017 4:35pm CST
Whoooops. I found a bottle of Spanish Sardines on the counter table. Hmmm, I don't eat sardines. I wondered why we have one. When my daughter called, I asked exactly that. She said there's olive oil and noodles, make a sardines pasta. Ohhh. Okay. That is good. I love pasta. Morning came and I checked out the cooking process. Whaaah, that's not much chore but I'd rather mylot. I cooked rice instead. The sardines will suffice for a breakfast meal. Talk about indolence. That's me.
5 responses

• Canada
26 Oct
No problem! Sardines go well with both pasta and rice or even in a salad.

• Philippines
26 Oct
Salad? How is it prepared? Please tell. Might be a new dish for me. Sardines has just become fascinating.

• Canada
26 Oct
@eileenleyva
It is very simple. Make any salad you like and throw the sardines in and season to taste.

• Philippines
26 Oct
@1hopefulman

Macaroni? Garden Fresh Vegetable Salad? Ha Ha. Okay. I will do that.


• Philippines
26 Oct
I love Spanish sardines specifically the tome brand and those Philippine made in bottles coming from the South. I don't like the local canned ones cause they use vegetable oil instead of olive oil that's why they are cheaper but just the same I would settle for them if that is what we have just to kill my craving



• Philippines
26 Oct
@eileenleyva
tomato sauce in our cheap sardines look like it's adulterated with coloring and starch. I grew up with Tome, remember the time when almost all our canned good were imported? It's the reason I crave for it from time to time


• Philippines
1 Nov
@louievill
am afraid we're on the working side of the city, although not marginalized, the food was not as grand. It grew up with Ligo. Later on, when I had a mini store, I stacked it up with Ligo, red and green. Spicy and ordinary. If Rose Bowl Sardines, the one that comes in oval cans are imported, then, we were rich.




• Philippines
1 Nov
@eileenleyva
Ligo is also a U.S. Brand but yes on the budget side, Rose bowl is a bit more more " social" lol at par with the Salmon and Mackarel Hokkaido hahaha..that I really love, I eat it straight from the can and just squeeze calamansi. Those were the days, the poor man's sausage is Philips




• Philippines
27 Oct
I am beginning to look at sardines as an appetizing food. Ha ha. But for a long time now, I couldn't really eat our local sardines. When the Spanish sardines became an item at the grocery, I did wonder if I could eat it. I tried the sardines this morning. Not bad.

• United States
27 Oct

• India
27 Oct
That's delicious looking. The fish is fleshy...yum.. hope you prepare it some other day

• Philippines
27 Oct
Yes. Spanish Sardines is tasty. This one is a little spicy. I will buy the original taste. Mylot friends gave plenty of suggestions. I might be having sardines till Thanksgiving. Ha ha.