Thoughts on Albert Einstein?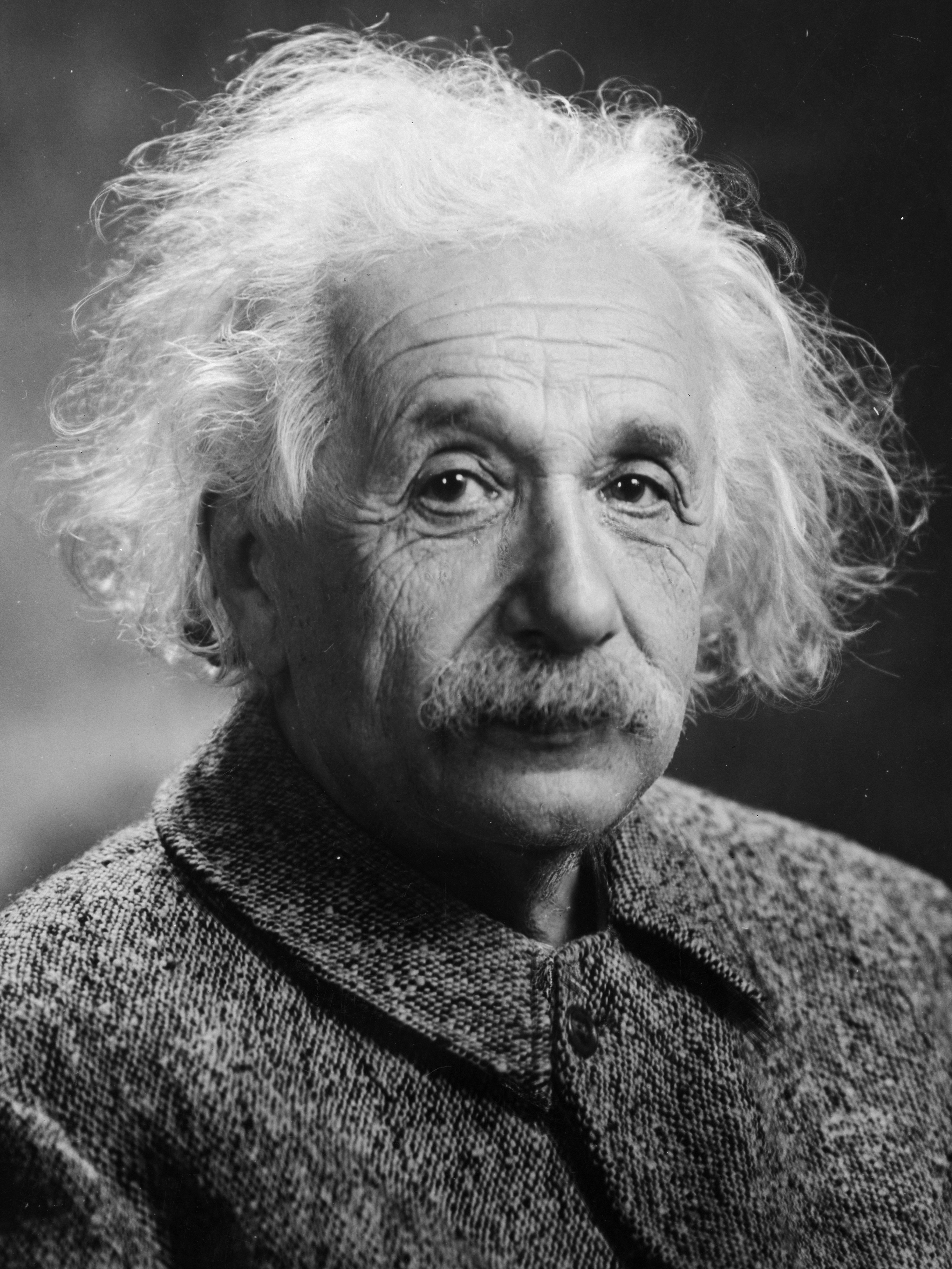 United States
October 27, 2017 2:54am CST
We all know Albert Einstein was this awesome genius with a lot to offer us while he as alive. I mean I know everyone likes different figures, but still. He is my favorite. There are two things I love about him. His quote "There are two things that are infinite, the universe and humanity's stupidity," which I totally agree with. In his much older years, he studied science deeply and he declared that the more he studied and looked at science, the more the existence of God made sense to him. And they always say, Science is the How and God is the Why. <3
7 responses


• United States
27 Oct
I actually don't know too much about him, but I learned some cool stuff and quotes about him. =P

•
2 Nov
I read somewhere about the letter he wrote to his daughter, it was written there, among other things is his belief on the universal power which is love. Got to love him after that


• United States
29 Oct
When Einstein was working on all his theories, he had a method that helped him most people might not know about. Einstein said that while he was working on those theories he would think to himself: Now, if I were God, how would I create it all? Perhaps, God and true creation lives within us all. Since everything about God adds up completely, when one strives toward that, one walks toward God. When one walks toward God making an effort to think like God, as Einstein did, it opens doors to True Intelligence. Yes, you might just be surprised!!!

• Gainesville, Florida
27 Oct
Many scientists have come to the same conclusion as Einstein. Many will not come right out and say God exists, but they will acknowledge their belief that a higher power exists. I think Einstein had it right