Don't you dare give me one Smartie at a time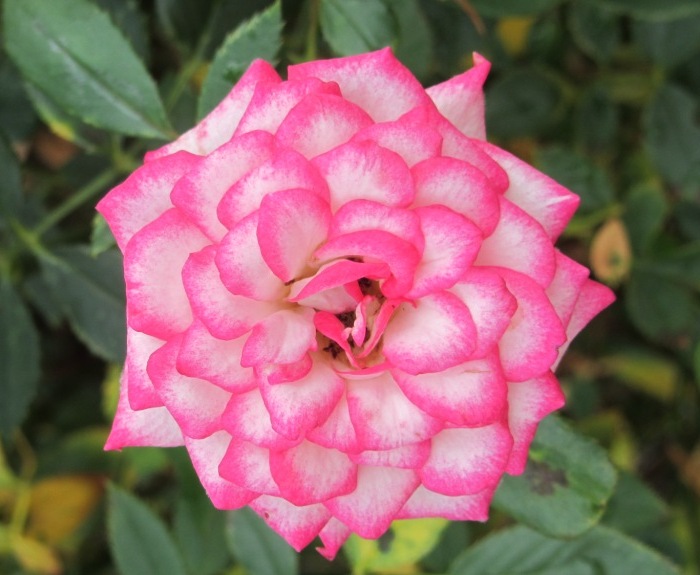 Bunbury, Australia
October 27, 2017 5:20am CST
MyLot member Nitin Pednekar @nitirrbb7 has inspired this post. You can get the background story here if you're interested: http://www.mylot.com/post/3107750/always-carry-a-basic-mobile-with-your-smartphone. For some reason, Nitin's post prompted memories of the time my husband and I read the Men are from Mars, Women are from Venus. I really only remember three things from the book. One is something about men and their man-cave to which they sometimes retreat Another is how women and men give each other 'points' when their spouse does something nice for them. Apparently, women give points for good behaviours and favours done but if something goes wrong, the points all get deducted in one fell swoop. And the third point is that gifts for a woman don't have to be huge. Men will get just as many points for a single rose as for a bunch of roses. This fact has worked very much against me. I would often get a block of chocolate as a gift and it was very much appreciated. Once Vince read the book I stopped getting a block of chocolate and instead would be given a Freddo Frog. Are you familiar with them? They aren't big at all – barely a mouthful of chocolate. Luckily Vince didn't take any notice of the check-out lady who asked why he didn't buy a box of Smarties and just dole them out one at a time. He would have lost all his points if he had done that!
10 responses

• Uzbekistan
27 Oct
I remember the book. It's entertaining and has some profound insights. I remember that men don't ask if they get lost whereas women have no problems asking strangers for directions. Q: Why did Moses wander through the desert for 40 years? A: Even then men wouldn't ask for directions!

• Bunbury, Australia
27 Oct
I'd forgotten the bit about asking directions. To men, it is demeaning and shows they aren't in control but it doesn't worry women.


• Bunbury, Australia
27 Oct
@MALUSE
Definitely and it reared its head quite often in France. He'd follow the GPS however narrow the streets got but ask for directions? Not likely!




• Canada
27 Oct
That's funny, one smartie at a time. That is actually the way that I used to feed them to our son when he was really young in order for him to sit in the chair to let the hair dresser cut his hair. He just hated going there, and I would tote a box of smarties and he'd get them one at a time, as slowly as I could dole them out. And I never read that book that you mentioned either!


• Bunbury, Australia
27 Oct
We'd do that with animals too - handing out carrots bit by bit to horses while they were having shoes fitted.


• India
28 Oct
OMG! I feel like am on the top of the world

, my name mentioned in two different posts

. Thank You
@JudyEv
and
@SIMPLYD

you both have made my day, now I really feel like jumping and going straight to Mars

. But I will retreat

it again like the men do and settle back on Venus as Women are from Venus and I cant live without mine


.

• Bunbury, Australia
28 Oct
Just don't get too carried away! Members do get mentioned here from time to time.


• India
28 Oct
@JudyEv
True, but when its the first time and that also twice in the same day makes a little bit

.

• Bunbury, Australia
29 Oct
@nitirrbb7
I'm glad we contributed in a positive way to your day.



• China
27 Oct
I have not read the book. I also feel that women are hard done by.

• Bunbury, Australia
27 Oct
It is an interesting read. There is no doubt that men and women are 'wired' differently and the book helps you learn to appreciate the differences rather than fight against them.

• Bunbury, Australia
30 Oct
@MALUSE
The book is still in our shelves. I'm going to read it again. I remember bits about the 'man cave' too.

• Green Bay, Wisconsin
27 Oct
I'm sure he would have. I'm sorry you didn't get a block of chocolate.

I haven't heard of Freddo Frog, but a mouthful of chocolate wouldn't be enough to satisfy a chocolate urge.

• Bunbury, Australia
27 Oct
It has become a big joke now.


• Green Bay, Wisconsin
28 Oct
@JudyEv
It's good to have something to laugh at.

• United States
27 Oct
The last gift I gave a woman was giving my wife a divorce...she appreciated it.


• Bunbury, Australia
27 Oct
And it probably gained you a host of points!!


• Philippines
27 Oct




• Philippines
27 Oct
@JudyEv
Nope but I`ll check on that later



• Bunbury, Australia
27 Oct


• Aurora, Missouri
29 Oct
OMG! That is hilarious, Judy!



(Nope! I've never heard of Freddo Frog. But I just looked him up. LOL! Go Vince!


) I think I will buy a bag of Smarties (hmmm... no, I won't, Pretty doesn't like Smarties...

) I could buy a bag of Reese's Peanut Butter Cups, though! I have a sneaking suspicion she would hunt until she found the bag... then I'd get none of them! SMH!




• Bunbury, Australia
29 Oct
What do you mean 'go Vince'? You should be frowning at him, not encouraging him.

• Aurora, Missouri
30 Oct
@JudyEv
Really? I can't imagine Vince doing something that would make me frown at him, Judy

...


Maybe you meant to tell that to someone else but accidentally tagged me in that box? (grinning and giggling at you!)




• Bunbury, Australia
30 Oct
@DaddyEvil
No, I definitely meant you!


• Colorado Springs, Colorado
29 Oct
One Smartie at a time. I might try that!


• Bunbury, Australia
30 Oct
I wouldn't recommend it! You might need to take evasive action if you do.


• United States
27 Oct
What an amusing post! Woe to Vince if he started with the one Smartee idea! My husband and I understand each other most of the time, but sometimes I look at him and think, " Who are you?!!!"

• Bunbury, Australia
27 Oct
The sexes do think differently on some issues, don't they? I know exactly what you're saying. Sometimes I think I don't know Vince well at all.