Political Science 101: Of Power And Abuse of Power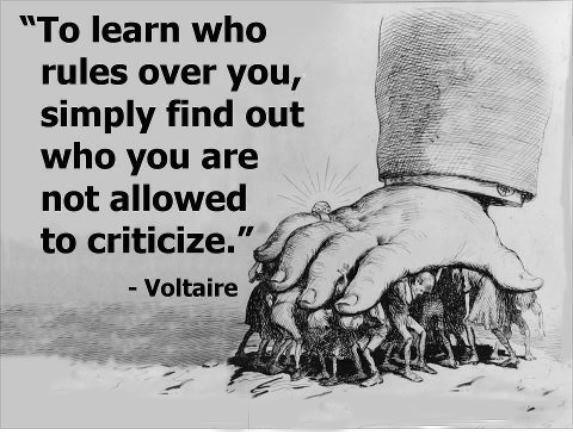 Hong Kong
October 27, 2017 12:55pm CST
We always encounter and deal with power throughout our life: both in our public dealings with our government and in our private dealings with a corporation, company, or as a part of a group or an organization et cetera. There is no such thing as absolute power for every power is subject to a limitation. Many people who are "in power" both in the government and in the private sector failed to understand the difference between power itself and the manner by which such power is exercise. That's the reason why we heared the term "abuse of power". For indeed, power can really be abuse in actual practice. That's why to those much is given much is expected. Are you in any way in power? Do you abuse your power? Picture credit: medium.com
3 responses

• East Tawas, Michigan
27 Oct
I had power over my children, trying to teach them to follow, the straight and narrow path. Now, they're on their own, so all that parental-power has been forfeited to them, at this time. Yes, parental-power can lead to abuse, which is a terrible injustice to those children! In the government, absolute power is sought after, because of the love of money. They bicker and fight to gain financially, for the benefit of themselves and their wealthy associates!


• Hong Kong
27 Oct
@kobesbuddy
You are right on that my friend.


• East Tawas, Michigan
27 Oct
@mandala100
We can raise of children, as best we know how. That is asserting power, over them in a loving manner.

• Philippines
27 Oct
I think it's not necessary for me to have any kind of power, I think I'm not responsible enough to have that. Even my self, I know I have the power to control my self, to be the boss of my self. but still, I'm abusing my self in many ways, one example is the vices, and I let my self down sometimes, so, what more if other people.


• United States
27 Oct
I had a bit of power over my students, but in no way did I abuse that power. I am Power of Attorney for my dad who is age 96 due to him being unable to handle his affairs. I was also was POA for my mother. That power I have as POA has never been abused by me.

• Hong Kong
27 Oct
@Corbin5
That's really nice to know my friend and I know that you are a very decent and kind hearted one.