Gays should be respected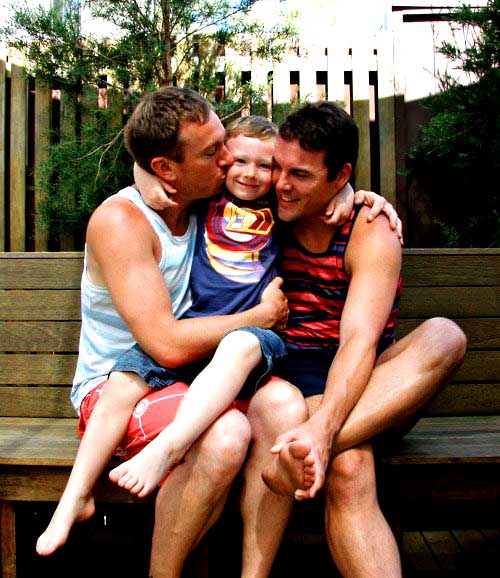 Philippines
October 29, 2017 4:59am CST
I have a friend who is gay. Every time we see each other he always asked me are you my friend? And I said yes. Why you keep asking that I said and he replied, Some people are judgmental, some people are inconsiderate and I said to him I am not one of them I know you are gay but being gay is not a disease, being gay is not a curse. I respect you the way I respect others, I love you the way I love others. Gender is not a requirement to be good. Don't be ashamed who you are. Who am I to judge them?
5 responses

• Lagos, Nigeria
29 Oct
To respect is a good idea but being a gay or lesbian is an evil gift

• Lagos, Nigeria
29 Oct

• Philippines
29 Oct
Evil?You are saying that they are evil? Why you said so?


• United States
30 Oct
Totally agree along with I love a gay person. This person is my daughter and if I ever heard anyone down her to me, they would have a serious problem. She and her girlfriend is getting married next year and I hope them all the best in life. As for the one that says they are evil I want to know why?

• Philippines
30 Oct
Thats amazing. Very good comment

• Haldwani, India
29 Oct
Yep.... We must not judge other....on any basis

• Philippines
29 Oct
Exactly we have no right to judge them.

• Philippines
30 Oct
Thats right who are we to judge them. Love and respect them


• Philippines
31 Oct
I had gay classmates, but they are nice people, they were just jerk at first.

• Philippines
31 Oct
gay people are nice people. We have to respect them the way we respect others

• United States
29 Oct
I respect those that are out the closet. But those that are sleeping with a woman and those women don't know about the nasty lifestyle they live on the side. Well, I have a ton of not respectful feeling about that. It's wonderful how you feel about your friend. I feel that very same way about a mylot friend that is gay. I wish I could meet him in real life. I would give him a big hug. he is such a dream come true as friend.