Visiting Phillips Petroleum Company Museum, Bartlesville OK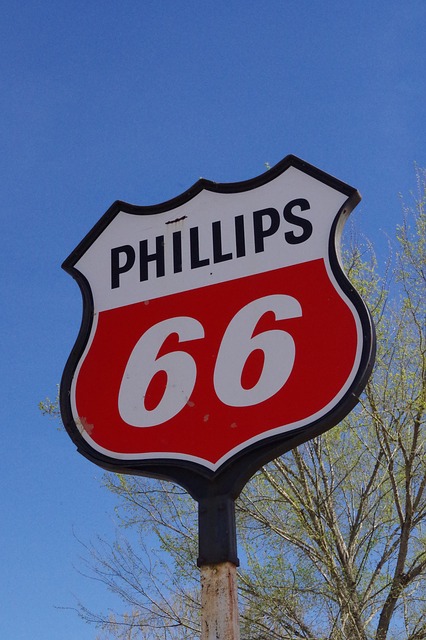 Los Angeles, California
October 29, 2017 8:56am CST
The Phillips Petroleum Company is a world giant in the oil and fuel industry. You know Phillips 66 gas. The company was started in 1917 by brothers L.E. and Frank Phillips during the Oklahoma oil boom town of Bartlesville which remains corporate headquarters. The museum is housed in a modern building complex downtown. An apt description is half museum of artifacts and half commercial extolling the virtues of Phillips. Company history is told with a timeline and the museum is spread out on two levels with exhibits covering various facets of the company. Nothing too exciting about a laboratory and research gallery. Frank Phillips' office is recreated with his original desk and furnishings. Out of place is 1 1900 bank vault from a bank Frank bought in 1920 and 1950 recreated barber shop from the company's former HQ building. Both have vague connections to the company. There is a turn of the century horse drawn wagon tank and 1918 Nash delivery truck. A section focuses on Phillips aviation products and much space given to employees with emphasis on the company basketball team. Plenty of vintage products, signage, tools and hats. You do not see a 1935 Phillips gas stove every day. The most interesting and relatable galleries deal with Phillips 66 gas stations. Some nice restored vintage pumps and pump glass tops which are rare because most have been broken. There are old oil cans and filters that would be for sale on racks in front. Gas station employees used to wear uniforms when providing full service. You see uniforms as well as old giveaways like toys, maps and oil can coin bank. There are ash trays, pens, keychains and clocks with the Phillips 66 name slapped on them. In 2002, Phillips merged with fellow Oklahoma giant Conoco to form Conoco-Phillips. The museum is not the most enthralling but the price was right: free admission.
8 responses

• Bunbury, Australia
30 Oct 17
Free admission is always acceptable. It sounds as though it would be very interesting .

• United States
30 Oct 17
The one thing I remember about Phillips 66: my parents hated that gas. My mom swore it had water in it.

• Philippines
30 Oct 17
Sounds like something I'd visit if given the chance.

• Tucson, Arizona
29 Oct 17
there is nothing wrong with the price being free.. that makes it pretty cheap

• United States
29 Oct 17
I know about Bartlesville from watching the Pioneer woman on Food Network. I think she grew up there..and I believe her father was a surgeon there.

• Denver, Colorado
31 Oct 17
A Phillips basketball team. Who knew?

• Defuniak Springs, Florida
29 Oct 17
I would be interested in seeing that..

• Toronto, Ontario
29 Oct 17
That sounds very interesting and something i would go see.