Have you seen Strassenorgel in your country?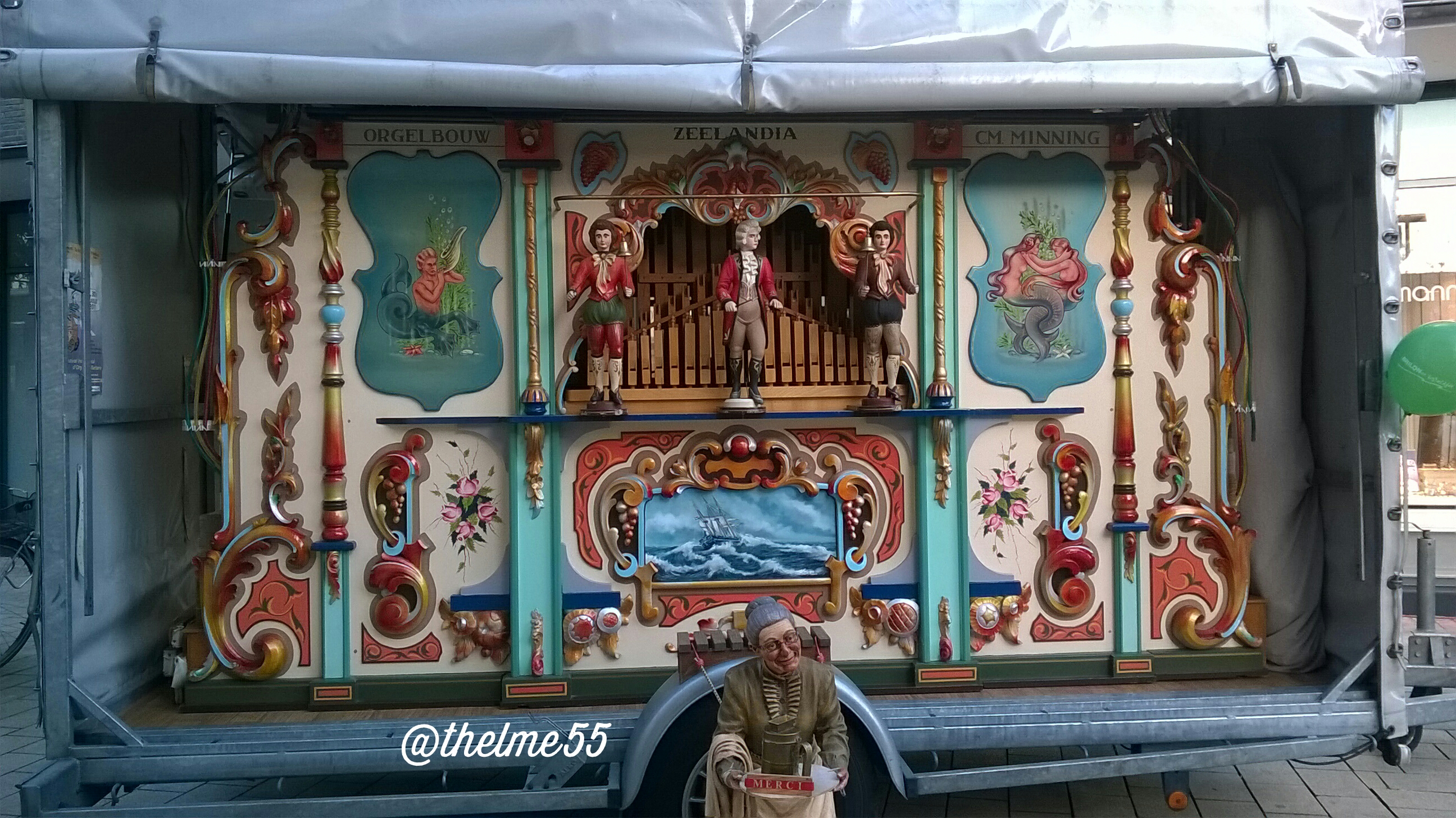 Germany
October 29, 2017 6:08pm CST
As I have told you yesterday, there was a trade fair this weekend in our city. I went there this afternoon and the city promenade was full of people from Germany and our neighbouring country Holland. It was a very interesting trade fair. There were not only things for adults but also for the kids. There was a ferris wheel made of woods besides other things like handicrafts, selfmade marmalades and jams, bread baked in an old fashion oven, Christmas decorations made of woods and metals and many other handicrafts which were for sale. The best thing for me to see was the Dutch Strassenorgel (street organ). The music was old and beautiful. The puppets move depending on the sounds. The owner saw me taking videos and photos and he showed me the mechanics of the Strassenorgel. At the back of the Strassenorgel, the owner opened the cupboard of it. Then when the music was finished, he changed the kind of book with a new one. That book has holes in it and the pages of that book was pulled by a mechanical wheel and it continued playing. Have you seen something like that before? It is very hard for me to explain as I have not Googled about it, yet. I will post the video that I took in my YouTube channel as soon as possible. Anyway, it was a great and interesting day for me at the trade. I hope you are all well. Have a great week ahead.
10 responses



• Bunbury, Australia
30 Oct
I have seen these types of organs and also organs powered by steam. I found it is very interesting to view the mechanics even if I didn't really understand it very well.

• Bunbury, Australia
31 Oct
@thelme55
In one museum in England we saw one of the very first juke-box type machines. It selected from a dozen vinyl records and placed them on a turntable. It was fascinating to watch.



•
30 Oct
We got some simple toy which made music based on that principle. The kids broke them all.

•
31 Oct
@thelme55

They wanted to find out the mechanism behind the sounds!



• Philippines
30 Oct
magical. does it look like the bamboo organ of Las Pinas?

• Germany
30 Oct
No, it´s not
@ridingbet
. It´s made of wood. I have seen that one in Las Pinas and it was beautiful-

• United States
30 Oct
I am glad you had a good day.


• Germany
30 Oct
Here is a link to a Strassenorgel from you tube so you can see.
@Kandae11
. This link is almost the same as what I have seen.

playing "Entry Of The Gladiators" in Winterthur / CH