He said, " I'm sorry!"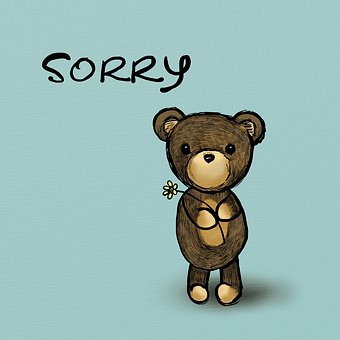 October 29, 2017 7:23pm CST
In the process of enlarging the parish council, two names were missed accidentally by the parish priest. This enraged a young man and he created enough noise in the church. But the parish priest said sorry and that cooled the situation and after that the meeting went on smoothly. Quite often, I find people who never own their mistakes and never apologize, as if they are always right and incapable of making any error. What makes them behave in such manner?
4 responses

• Canada
30 Oct 17
We all make mistakes or fail to see the complete picture at times, therefore when a mistake is brought to our attention and we are able to realize it, then the only thing we can do is apologize and remedy the situation if possible.

•
2 Nov 17
That's exactly what the reverend did. He proved that he is a wise man.

• Canada
2 Nov 17
@franxav
That's what I have done in my life and found it to be the best I could do.

• Bunbury, Australia
30 Oct 17
Admitting to a mistake shouldn't be seen as a sign of weakness but some seem to regard it as such. I'm glad the priest was able to apologise. I hope the young man accepted the apology with good grace.

•
2 Nov 17
The priest took the young man into the sacristy and heard him out. A solution was found. The reverend said sorry and the young man accepted with good grace.

• Garden Grove, California
30 Oct 17
they do not want to admit they were wrong

• Philippines
30 Oct 17
you said two names were missed. how did the other person react? did he or she cause a scene like this young man?

•
2 Nov 17
The other person is a mature man and he took the mistake peacefully.