How's Your Desktop Background?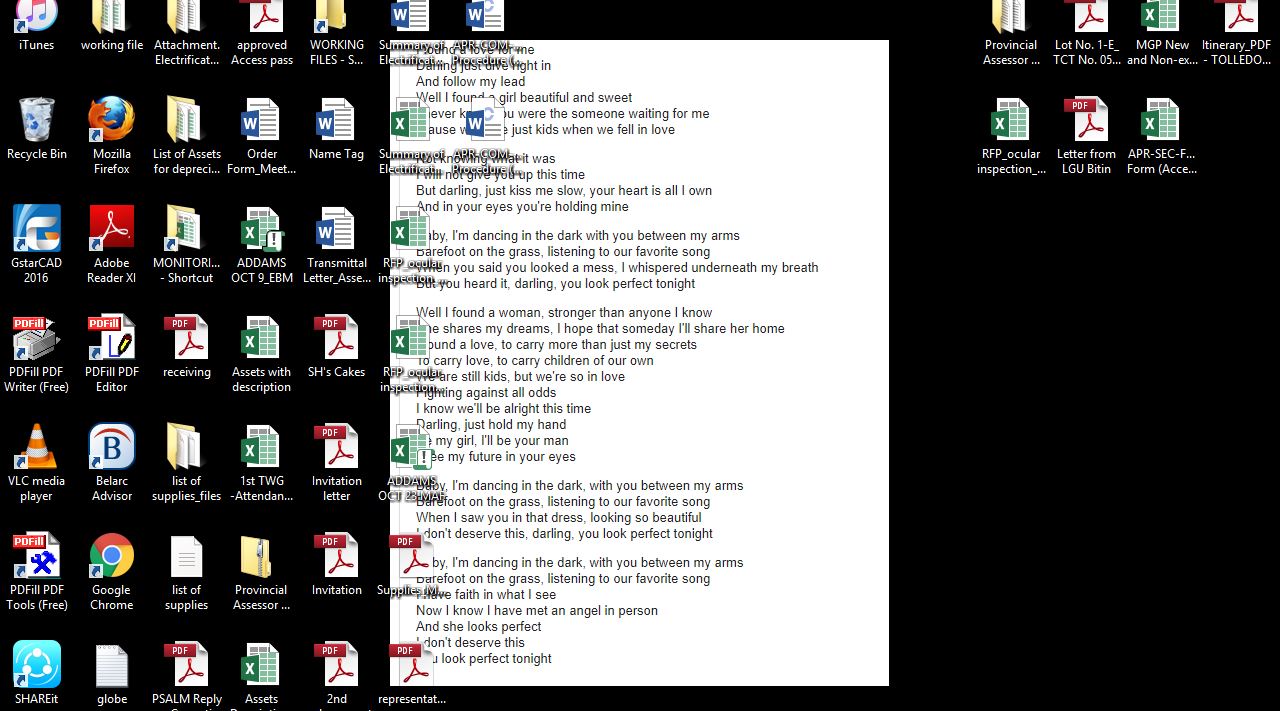 Philippines
October 29, 2017 8:58pm CST
Mine is like this ! so messy.. It's actually a lyrics of Ed Sheeran's song "perfect" mixed with various folders and other files. But will clean and organize it before I go home later. I usually saved files in my desktop and then store it to its individual folders before I go home, depending on what transaction does the files belong. How's your desktop in your Office?
6 responses

•
30 Oct
Hi, Try to avoid saving files on your desktop. It's not advisable since anything happened to your user account or windows will cause losing all the documents I have 4 files

and default background


• Philippines
30 Oct
actually you are right, our IT here keep on reminding us no to do it

•
30 Oct
@cttolledo

And you are not listening to them

Make a backup in D: drive or E: drive


•
30 Oct
@cttolledo
Hmmm that's fine. Do a backup of your files.


• Waikoloa, Hawaii
31 Oct

• Philippines
31 Oct
No I'm not, but how I wish I am. I just like the lyrics of that song that's why.



• Philippines
30 Oct
ohhhh a lot of unread messages. thanks for sharing your homescreen


• Philippines
31 Oct
My desktop is an organized mess. i tend to update it and delete some shortcuts that I have no use for anymore.