Can the thoughts of other people really affect us in any real way, or not?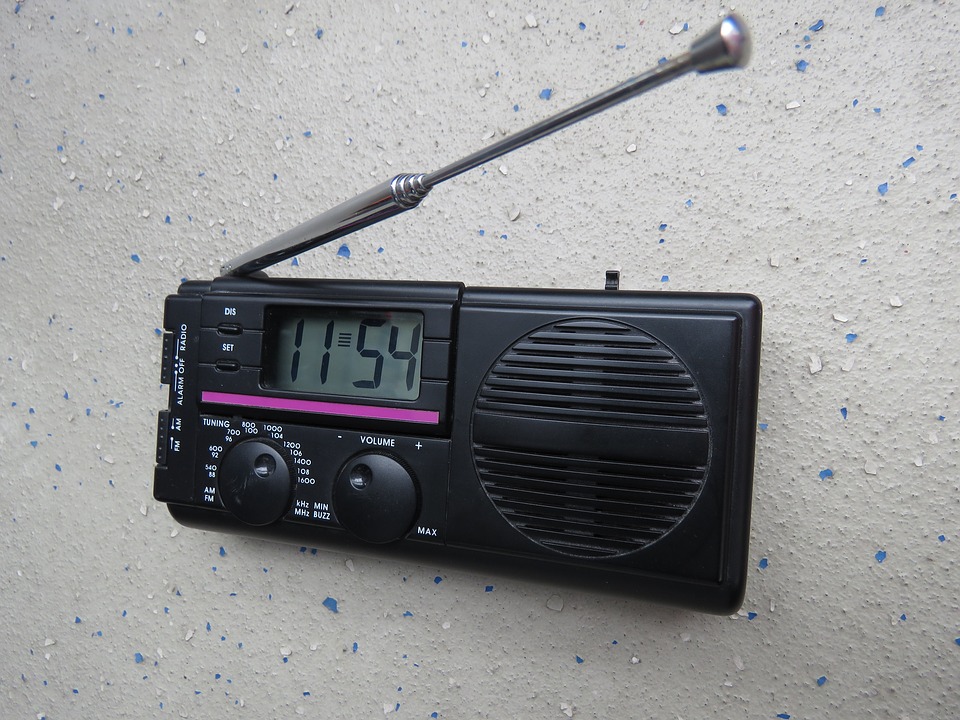 Australia
October 30, 2017 12:37am CST
I was just reading from an email from a guy who claimed in his email that the thoughts of other people always affect us, in some way, or another, be it large, or small. Do other people's thoughts really always affect us in some way, as he claims that they do here, then, or not? To me, thoughts are vibrational energy patterns, turned into words by our minds, which are receiving stations for them. Once a thought is received, we can decide if it affects us then or not, and this is always so. Other's thoughts being received by us need never affect us, that is, if we do not allow them to do so then. What do you think?
10 responses

• United States
30 Oct
Yes, I believe that others thoughts can and do affect us. I don't think we always consciously decide whether it affects us or not, but we can put up a mental defense against negative thoughts. This sounds a little new-agey, which I disagree with, but it's based on science. The Bible backs it up, too.

• Australia
31 Oct
God's thoughts are not our thoughts until we take them into ourselves, and follow them as ours. Then we are transformed by them, but our own thoughts and those of other people will usually lead us astray from following God's thoughts, within our self. Saint Paul sort of said this in his own way here too. 2 Corinthians, chapter 10, verse 5. New International Version of the Christian Bible (NIV) "We demolish arguments and every pretension that sets itself up against the knowledge of God, and we take captive every thought to make it obedient to Christ."

• United States
31 Oct
@innertalks
I agree for the most part, but still hold that the thoughts of others affect us when we don't realize it or want them to. We are shallow beings, able to be swayed by almost anything. God Himself is our only refuge. The verse you quoted should be taken in context: Verse 4:The weapons we fight with are not the weapons of the world. On the contrary, they have divine power to demolish strongholds. You see, Paul is saying that he does not use the weapons of the world, but rather the spiritual weapons given by God - not of himself, but of God. These weapons are used to "demolish arguments and every pretension that sets itself," etc. So, I still say that the thoughts of others affect us quite a bit, because not many of us, if any at all, effectively use these weapons all the time. Just my take on it.

• Australia
31 Oct
@peavey
Actually, if we do not examine how other's thoughts are affecting us, we can sometimes take their thoughts as being our own. For example, sometimes I catch myself thinking in a certain way, following particular lines of thought, when suddenly I have an awareness moment, and I then realise that these thoughts, and this way of thinking, was exactly how my Dad used to think. I was not thinking for myself here then at all. So I agree, most of us are being profoundly affected by the thoughts and behaviours of others, at most times, in our lives, and often as you said, without our really realising, or wanting them to do so.


• Roseburg, Oregon
30 Oct
Mostly people care about what others think about them.

• Australia
30 Oct
Yes, that is very true. This guy also said that we instinctively care about what others think about us. He claimed that their perception of us can partially create our reality for us, and so that's why we care. If we are aware of this, we can still care for them though, but from a viewpoint of not wanting, or needing to receive a warm stroking from the fact of whether they care about us in a good way, or not. It's a subtle distinction. In one way, we are allowing what they think of us to make of us who we are, and secondly, we then try to make ourselves more this way, because we like how they are caring for us in that way, because we are acting in that way towards them. In another way, when we do this (at least sometimes), we are not fully being ourselves, because we are being who they want us to be for them instead.

•
30 Oct
For me it depends on your personality how you would be affected by other people. There are people who are always wary of what others think of them while there are some, like me, who aren't really affected unless I convince myself that I should be affected

• Australia
30 Oct
Our perceptions of others and their perceptions of us are linked to our wants, our intentions, our way of our being us, or in other words, to our personality, as you said. I would agree with that I think. If we can be aware of this influence on us, and how it is affecting us, adversely, at times, we might then try to put countermeasures in place then, even as we do in a more extreme example, of when we feel that somebody really doesn't like us, and is intending to attack us, either verbally, or physically. We can shift our perceptions then, or our thoughts to fit the situation, in these extreme cases, but sometimes, we should even think about doing this in more safer environments too. We are being subtly influenced by other's thoughts all of the time, that is, if we are not aware of this, and so just allow ourselves to soak them up into us, without our using a filter to filter the ones that we want to think, for ourselves, and those that we would rather not think, or take on board in ourselves.

• Bangalore, India
30 Jun
Yes it does. When you pray for someone or someone is there in our silent thoughts, it does affect him/her.

• Australia
30 Jun
Yes, I also think that thoughts have some type of a power associated with them that can affect other people as well as our selves too.

• Bangalore, India
30 Jun
@innertalks
Thoughts are like energy and energy tend to attract or repel in the universe.

• Australia
30 Jun
@arunima25
Yes, I agree. Thoughts carry some form of energy, and can affect things.


• Singapore
1 Nov
We try to mind read others thoughts by habit; what they really mean than what they say. Just yesterday one stranger told me my approach cannot elicit negative vibes as I mean what I say though politely. I try to feel the pulse of the person and tune in though I am always myself and not try to please another at the cost of my own personality. I take care not to get influenced negatively by others and also not get carried away by praise. Spread some cheer is my motto and that, hopefully, elevates those who feel low in spirits. Life is never a straight line and good will soon follow negative times. In a nutshell, I am not influenced by others and I maintain my balance. We have to play our part and let it be a positive one all the time - siva

• Australia
1 Nov
To remain balanced where all others around you are losing theirs is a great thing to aspire to. It is said that balance also only balances on its own ladder until the ladder is leant against God's wall of love. We must lean on love, and not be too proud not to do so. A balanced position is ok but to be perfect in love is always better if we can strive for that. Love is totally positive in all it does and it is balancing of us in its way, not ours.

• Singapore
2 Nov
@innertalks
Yes, love and compassion with gratefulness should give us a firm footing to face the challenges. Then others thoughts can be distilled to benefit our own whenever we feel their positive influence. We should keep our eyes and ears open as we march on together - siva

• Australia
2 Nov
@Shiva49
Very true, and as love and compassion come from our hearts, we should keep them open too. We can pick out the pieces of gold, and throw the stones away. We should be separating the sheep from the goats, in other words then, even as the Christian bible tells us to do. We need to be discerning.


•
15 Jun
@innertalks
To me it depends on what they say. They could give ideas on how to handle situations if I do not know how to do it.

• Australia
16 Jun
Yes, we can make good use of them then, but if we allow them to influence us, without our properly considering them first, we are being brainwashed then instead.

•
17 Jun
@innertalks
Some people could have good ideas or suggestions to share but if it is telling someone what to believe in I feel is something personal the person has to believe in or feel themselves.

• Australia
17 Jun
@Hannihar
I would agree with you there. I also do not like much sharing personal things with others, when I do not want to do so, and are being asked to do so. Yes, like they say, someone can tell us about a banana, describing its taste to them and everything about it, but until we taste it ourselves, we are not feeling, really experiencing, or connecting fully to what they are describing to us.


• India
17 Jun
To some extent yes. Others thought make us to judge them oh the basis of their thoughts. So in a way, they are affecting us.

• Australia
17 Jun
In a lot of ways, just being alive, allows things to affect us. Food, the quality, of air and water, that we breathe, and drink, and thoughts of others too, they can all affect us, I think.

• Waikoloa, Hawaii
26 Jan
yes its affects us ! Same goes if you Vote in politician

• Australia
26 Jan
Everything affects everything else I think. All affects all.

•
3 Nov
I think peer pressure can influence people which in a way is other's thoughts. I found a quote I like that explains my view. "People just don't realize how much peer pressure, the desire for peer acclamation, influences them. Quote from Frederica Mathewes-Green

• Australia
4 Nov
Yes, when I was at school, and when I was at work, I felt the weight of this peer pressure. I never bowed to it though. I always kept to my own path, as I didn't want to walk the path of anyone else, pretending that it was my path too.


• Australia
4 Nov
Yes, sometimes we can feel the power of others too. When a shady character walks behind me I often feel a shiver go up my spine. Sometimes in my church, when I am feeling weak and low energy, I will shake the hand of someone, and be immediately uplifted in my spirit from my doing this.