JJ's Vinyl Madness Countdown #748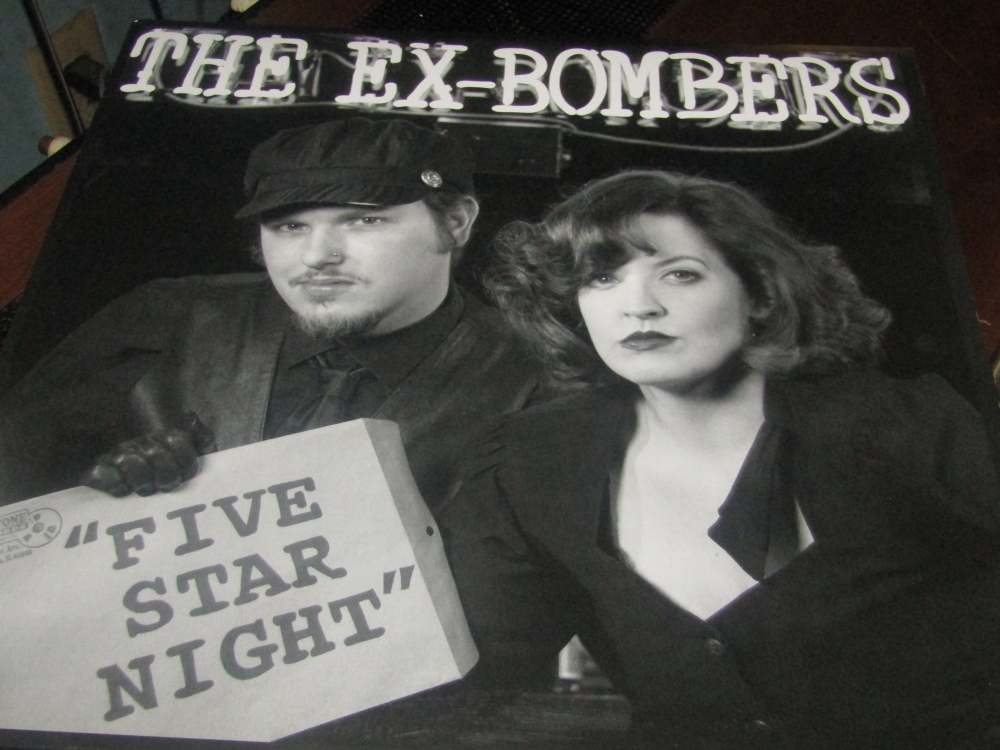 United States
October 30, 2017 4:55am CST
I actually wanted to use this yesterday, but there was no YouTube clip for it, so I had to make one, and I couldn't find the cables I needed to transfer the vinyl to digital, so I had to go buy a set and yada yada yada. But I got it done, so now I can use it. I actually got to work with this couple Saturday night, either the 5th or 6th time I've had the pleasure of running sound for them and hanging out for a bit. A little background: They call their genre 'spy jazz' for lack of a better description. It's almost a cross between beat/jazz with a dash of punk thrown in occasionally...but just a pinch. The band consists of Keri Cousins on drums/vocals and Scott Walus on 8-string bass/vocals. And bless their hearts...they only make releases on vinyl.

That right there earns them an A+ in my book.

The Ex-Bombers - Five Star Night

From the album "Five Star Night" The Ex-Bombers are: Keri Cousins - Drums/Vocals Scott Walus - 8-string bass/Vocals Still photos from Bobalou's in Olney IL 1...
7 responses

• Los Angeles, California
30 Oct
They are practically band mates of yours!

• United States
30 Oct
They make my job mixing them fairly easy.


• United States
31 Oct
That's quite "full" for just two instruments! Thanks for sharing!

• United States
31 Oct
Yeah, the 8-string bass has a few normal guitar strings paired with the regular bass strings...kind of fills things out a bit

• Philippines
31 Oct
First time I've them. Will give them a listen in a bit.

• Ponce De Leon, Florida
30 Oct
I'll have to give it a listen.

• Boise, Idaho
30 Oct
You do love those releases on vinyl don't you?

• Boise, Idaho
31 Oct

• Colorado Springs, Colorado
2 Nov
Pretty groovy stuff. I liked it.