House of Cards season 6 will be the last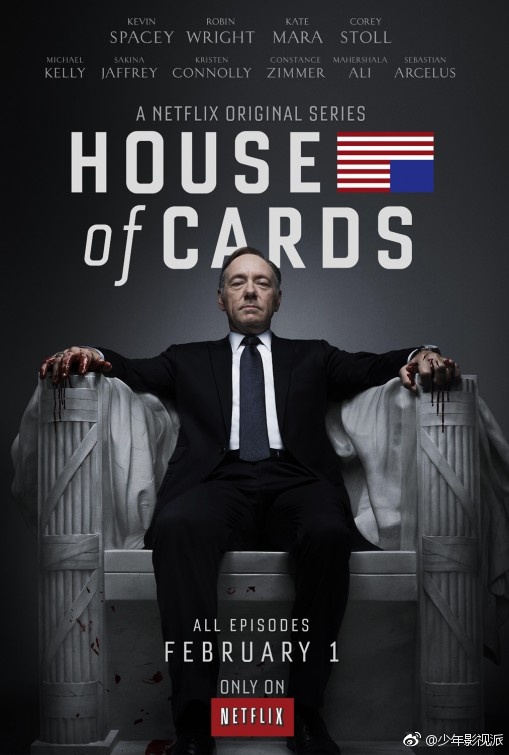 Guangzhou, China
10 responses

• Switzerland
31 Oct
I have read the news. It seems that Hollywood does not apply the rules of Justice. Nobody is guilty until proven. here it is the words of a boy against the words of Kevin Spacey. To judge without proves is ridiculous. May be the young actor only wants some money.

• Guangzhou, China
1 Nov
@LadyDuck
I am not sure. Perhaps at that time he was just a little boy and he was afraid to tell the truth. And you also have some reasonable doubts to this issue. After all, this young actor is not famous and at least I haven't known him before.


• Banks, Oregon
31 Oct
I have heard the news, seems this man belongs in prison rather than in the movies or TV shows.

• Banks, Oregon
31 Oct
@youless
same here very disappointed to hear about.


• Philippines
1 Nov
I have heard the news but didn't really pay much attention to it. No doubt the issues of Kevin Spacey definitely played a big part in the decision to make season 6 the last one of the 'House of Cards'.

• United States
31 Oct
This I feel is total rubbish..but que sera sera.

• United States
1 Nov

• Roseburg, Oregon
1 Nov
I never watched that show so I will not miss it.

• Philippines
1 Nov
Unfortunately, I don't watch this series. Let me check this on netflix.

• United States
31 Oct
In the USA, not many want anything to do with actors any longer. Movie viewership has dropped dramatically. No one respects actors these days and they are not worthy of our time. Also, the NFL viewership has tanked. People do not take kindly of those who act inappropriately.


• Los Angeles, California
31 Oct
I have read that Netflix is going to develop a new House of Cards with the other characters.