Happy Halloween - 3 good things!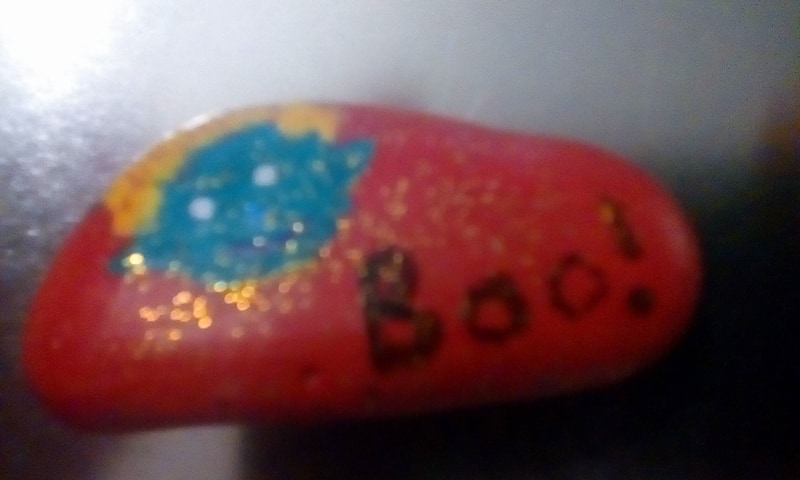 United States
October 31, 2017 9:25am CST
Good morning! Usually I am more productive and have a game plan for the day by now. Instead, I have a sleeping baby girl in my lap and she just doesn't want to be put down for nothing. I don't mind, shes sick and wants comfort. So my good things to be grateful for and to look forward to today: 1. Being grateful that I'm a stay at home mom and get to take care of her when she needs me most. I just wish to see her smiling and playful! 2. working on that quilt I've mentioned before! clock is ticking very fast for when it must be done! 3. enjoying Halloween with my family! Happy Halloween! Have any plans that you are looking forward to? Enjoy your day and be safe!
7 responses

• Jacksonville, Florida
31 Oct
I have to figure out some costumes for my kids so they can trick or treat later. Feeling overwhelmed today but grateful for many things as well.

• United States
1 Nov
I hope you are feeling better soon! I loved the costumes you guys came up with!

• Jacksonville, Florida
1 Nov

• Germany
31 Oct
Oh Hi there! Happy Halloween to you! Having a great weather today so maybe just go out for a good walk around and later be back home for those kids who might knock at our door for chocolate goodies and enjoy the night with my husband for some movies to watch and eating chips and chocolates



• United States
31 Oct
sounds like fun! enjoy your day and the festivities!

• Bunbury, Australia
1 Nov
Who is the quilt for and when must it be done by? If you don't mind me asking!



• United States
1 Nov
I'm donating it for a fundraiser at the local missionary. Its my second quilt (though technically its like a lap quilt or baby size one) I've made. :) I need it done by Friday since that's the day I'm going next and the last day before the event! I just recently learnt how to sew (past few months)

• Bunbury, Australia
1 Nov
@Daelii
Gosh, you're really doing well making quilts already! Good luck with getting it finished,

• Green Bay, Wisconsin
31 Oct
The only plan for today coming up, is a doctor's appointment in a couple hours. I've already been to the pool and had my morning nap. I hope you have a good day.

• United States
1 Nov
Thank you! Your day sounds very relaxing today!

• Green Bay, Wisconsin
2 Nov

• Philippines
2 Nov
Happy Halloween! Hope your baby would be fine soon.

• United States
3 Nov
Thank you! She's nearly back to normal. Still has a bit of the allergy rash healing up, but its not as bad as it was. She's been up and about all day now!

• United States
31 Oct
I was fortunate too to be a stay-at-home mom. You do have quite a few things for which to be grateful.

• United States
1 Nov
It helps a lot to find the small things!


• United States
1 Nov
Me too! She's getting better but still wants to just snuggle and cuddle!