Cancelled my Grandpa's visit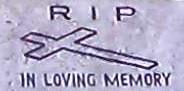 Philippines
October 31, 2017 10:27pm CST
November first is the day were most people in my country visits the dead even though Nov. 2nd is actually all souls day. But today I cancelled it because of the strong rains since last night. I didn't really want to go because there's a lot of people that will visit their dead today. Not to mention the traffic that's gonna caused. Tomorrow would be a great idea since there won't be much people and lesser traffic. How did your day go? Nope there's not much Halloween party or trick or treat over here.
7 responses

• Philippines
1 Nov 17
it's been raining here since yesterday too. it's going to be messy at the cemetery because of the rain and the mud.

• Philippines
1 Nov 17
Hello
@hereandthere
I am only hoping that it won't at least be rainy tomorrow, i might using shoes thats adaptable to mud on the cemetery.

• Philippines
4 Nov 17
@Letranknight2015
i wrote sneakers to be on the safe side. but we were lucky it didn't rain when we arrived and the whole time we were there. i started drizzling when we started packing up to leave.

• India
1 Nov 17
I did think we have such day he's today..my day is a normal as usual

• Philippines
1 Nov 17

• Philippines
1 Nov 17
we already visited the graves of our relatives that are near a few days ago since we wanted to avoid the people and the rain (since in the weather forecast it was said to be rainy, and they were quite right)

i don't believe in visiting them in these specific dates though, i just visit them when i have the time - fortunately they are only near to us.

• Philippines
1 Nov 17
Hello
@lady1993
maybe I should have went there with them yesterday when the weather was still okay. Unfortunately I didn't get to watch the news about this weather but so far it has subsided now.

• Philippines
1 Nov 17
it is my brother's birthday today so i and my sister went to mass. then after that, we went to the cemetery to visitour parents' and grandfather's tombstones. we normally go to the cemetery on nNovember 2, but tomorrow, i have duty so we cannot go there. this morning too, it was raining and the grounds are wet; ergo, the roads are muddy.

• Philippines
1 Nov 17
Hello
@ridingbet
I think I can see the sun shining this afternoon. Maybe tomorrow will be a better day for me to visit the place. The important thing is that the rain shouldn't be there anymore.

• Philippines
1 Nov 17
You'll get your chance to visit your grandfather soon enough. If not, he'll visit you instead!


• Philippines
1 Nov 17
Hello
@allen0187
I will visit him once the weather has subsided.


• Philippines
1 Nov 17
Hello
@paigea
I know it would be wet over there tomorrow but I was hoping it won't be much rainy as it used to be.