Did you tried to have a business like graham ball?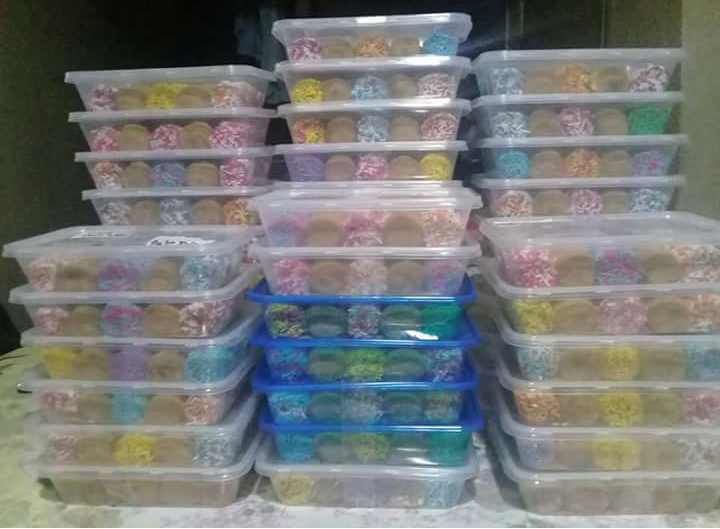 November 1, 2017 2:50am CST
Afternoon, its raining here now, i was thingking of what the best business to made now, even im always at home and have income too? So my friend suggest me why im not made a graham ball, hotcake or pastillas to sell. Because she said i know how to make it, Because of her i have idea now.
10 responses

• Philippines
1 Nov
go for it friend, graham balls seems a yummy one,

• Philippines
2 Nov
if only you are near I will have my order.

•
2 Nov

• Roseburg, Oregon
1 Nov
I hope if you decide to make graham balls you do good with it.



• Singapore, Singapore
2 Nov

• Malaysia
1 Nov
Hope you'll get the business started soon! If you're good at making them I'm sure they would sell


•
1 Nov
wow looks like a good business to start these year or these 2018?

•
1 Nov
I think this year, especially now my baby turning 2 this nov 11

•
1 Nov
You're friend has a point and a good one at that. Why not make use of something you know, like making pastries as you mentioned, in order to earn. At least, it keeps you occupied and productive even at home. Wish you luck! Who knows your business might grow big someday.



• Batangas, Philippines
2 Nov
That's nice earning while at home. Goodluck to your business journey! When I was in college I tried to do some business also, I tried to sell beauty products and I tried to sell yema also. Fun to earn at young age. Sometimes my mom asked me why I am so dedicated of doing something just to earn, she asked me if I need something so that she can give me money but not that I need, I am just enjoying.