should there be science as a separate religion?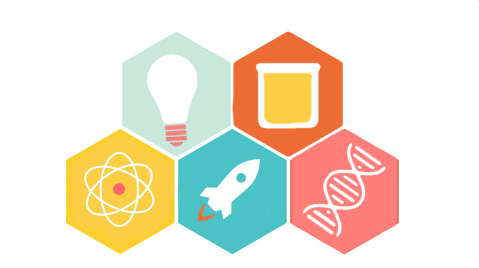 Thane, India
November 2, 2017 12:00am CST
what is religion? religion tells you what are the limits of humanity. religion tells you what does being human means. but there are so many religions and also there is so much hate between them. what i think that there should be science as a religion above all religions and it will govern the laws of all other religion it will add next dimension to all religion. a new way to define humanity!
6 responses

• United States
3 Nov 17
@ENGINEERdarshan
In the beginning, Yahweh created everything...including science. The Bible speaks a lot of astronomy. Isaiah 40:22 "He sits enthroned above the circle of the earth." The world is round. The Bible told us this before Aristotle "proved it". We're also told in Job 26:7 that, "the world hangs on nothing". Again, something Yahweh revealed before man went to space. In 1 Corinthians 15:41 it says, "There is one glory of the sun, and another glory of the moon, and another glory of the stars: for one star differs from another star in glory." A 2015 article written by astronomer Dr. Jagadheep D. Pandian, says that, "Depending of the temperature of the star, its surface features may vary. Cool stars have molecules like Titanium oxide on the surface, while hot stars have ionized atoms. So you can see that stars come in a HUGE variety which can boggle our minds." (curious.astro.cornell.edu) Yahweh also revealed the existences of dinosaurs in Job 40 and 41, Meteorology in Ecclesiastes 1:6 and Job 28:25, and Biology (life is in the blood) in Leviticus 17:11... I could go on and on but basically my point is: (1) The God of the Bible and science are not at odds with each other. (2) We're to worship the Creator and not His Creation. (Romans 1) (3) Putting science above Yahweh turns it (science) into another "god". In Exodus 20:2 and Luke 4:8 we're commanded to worship Yahweh ONLY.

•
2 Nov 17
I don't think so as they are not same, religion is to faith and science is to evidence. Just my piece of thought...so I guess no.

• Malaysia
2 Nov 17
Religion is a special class not compulsory in Malaysia, shouldn't mix with the regular school subjects

•
11 Jan
We have many religion in the world. Science and religion should be seen as a power to protect , develop and make Human and nature happy. But people now days wants to prove that his or her religion is superior . They don't know love and caring every life forms should be true religion. Even if you make science as one religion the people who follow science are gona wage war on other religion just to prove they are right. So science and religion are like a double edged sword you can protect the world or destroy the world.


• Waikoloa, Hawaii
3 Nov 17
i think yes but do you know scientology?