The Hole Shabang (Don't worry, I meant to spell it like this.)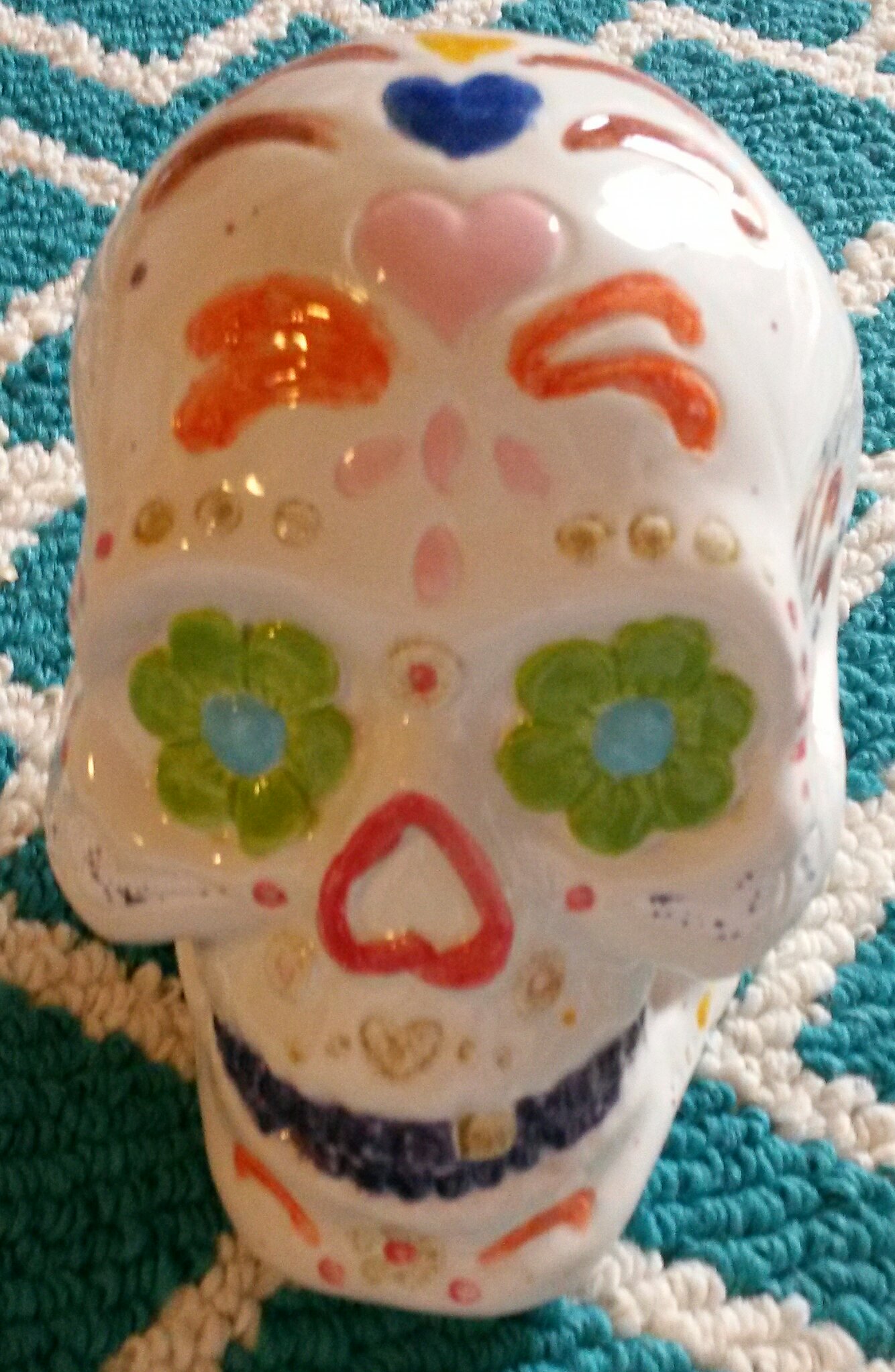 United States
November 2, 2017 8:29pm CST
Tomorrow I am getting together with the two friends I went painting with a couple of weeks ago. They didn't have time to pick up their pottery, so I picked it up for them and have it at my apartment. I think we might be going to this really cool new thrift store. It's not like a normal thrift store, and their thing is it's all designed for women with high end things resold for much cheaper than you would expect. It's mostly clothes, accessories, and art; no furniture or dishes and other such things. I told @jstory07 I would post a picture of the skull I painted (that my friend surprised me with), so here it is. It had a lot of grooves and intricate designs I painted over, but unfortunately you can't see how I painted the back. What is the last "new" store you visted? If you opened your own store, what would you sell?
10 responses

• United States
3 Nov 17
Love the skull! You did a great job on it. The last "new" store I've visited was probably a thrift shop that opened up here over a year ago. We don't get too many new businesses around here and I don't leave the area often to explore stores in other towns or cities. I always wanted to run my own used book store. Alas, we can never keep those in business here (we don't even have a regular book store anywhere in our area -- if you can't find it at Walmart or Target, you have to order it online.) I guess there aren't too many readers around here.

• Bunbury, Australia
3 Nov 17
The thrift store sounds fun. We have a few like that in the city but nothing in our town. Hope you get some bargains.

• Green Bay, Wisconsin
3 Nov 17
That's a great looking skull. It's been a long time since I visited any new stores. I don't know what I'd sell if I opened one.

• Roseburg, Oregon
4 Nov 17
I really like that skull it is cool looking. Thanks for sharing.



• Banks, Oregon
3 Nov 17
That's pretty cool my friend well done.

• Holiday, Florida
5 Nov 17
i would also sell second hand things. i love thrift stores. love that (is it a rock?) you painted. should be a nice knick knack