Do you suffer from heredity disease?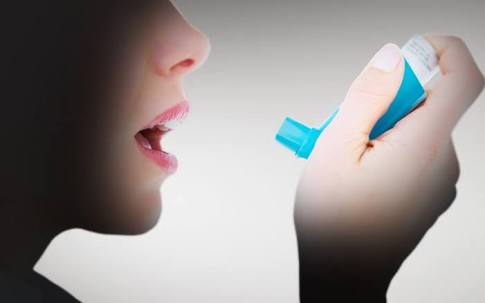 Indonesia
November 2, 2017 9:18pm CST
Hereditary diseases are disorders or diseases that are inherited genetically. They are also known as genetic disorders or inherited diseases. I have one. My grandma's got asthma, and that's why she inherited asthma to me. I've got asthma since born. My asthma comes back so often, it can be several times in a day, and I have to bring my inhaler everywhere I go. What about you, my friends? Do you have heredity disease? Image courtesy of pixabay
6 responses

• Philippines
3 Nov 17
Fortunately, not yet and hope not in the future. My father's family all have diabetes and they all acquire it at the age of 40. I will be turning 40s soon and I believe I won't get it. I'm positive.

• Indonesia
3 Nov 17
I believe you won't get it. Stay positive. I also believe you have built healthy eating habits at an early age.


• Philippines
3 Nov 17
@A_loves_B
I just started last February. I still indulge in unhealthy eating but not a habit anymore.

• Indonesia
6 Nov 17
@toniganzon
Just don't eat too much fast food.



• Chile
3 Nov 17
Many people in my family have psoriasis and other have myopia. I might have inherited both of them.

• Indonesia
3 Nov 17
Both of them are inherited disorders. How do you handle them?

• Chile
3 Nov 17
@A_loves_B
I use some creams tht help a Little for the psoriasis and glasses for my myopia.

• Indonesia
3 Nov 17
@marguicha
I hope you can always manage them.



•
3 Nov 17
I don't know actually. I'm fit physical and my parents have no particular disease either so I guess I'm not

• Malaysia
3 Nov 17
Fortunately I don't, but I have cousins who suffer from asthma and their mom has it too.

• Indonesia
6 Nov 17
You're so lucky. Yout cousins got the asthma from their mom, that's for sure.

• Garden Grove, California
3 Nov 17
I am diabetic my m om was diabetic so what ILin excelletn corol mo proble,

• Indonesia
3 Nov 17
Yes, diabetic is a heredity disease. Many people suffer from diabetic which is inherited.

• Waikoloa, Hawaii
7 Nov 17
my sister have astma and she buys a Breathing apparatus do you buy the Same??