A Facebook Memory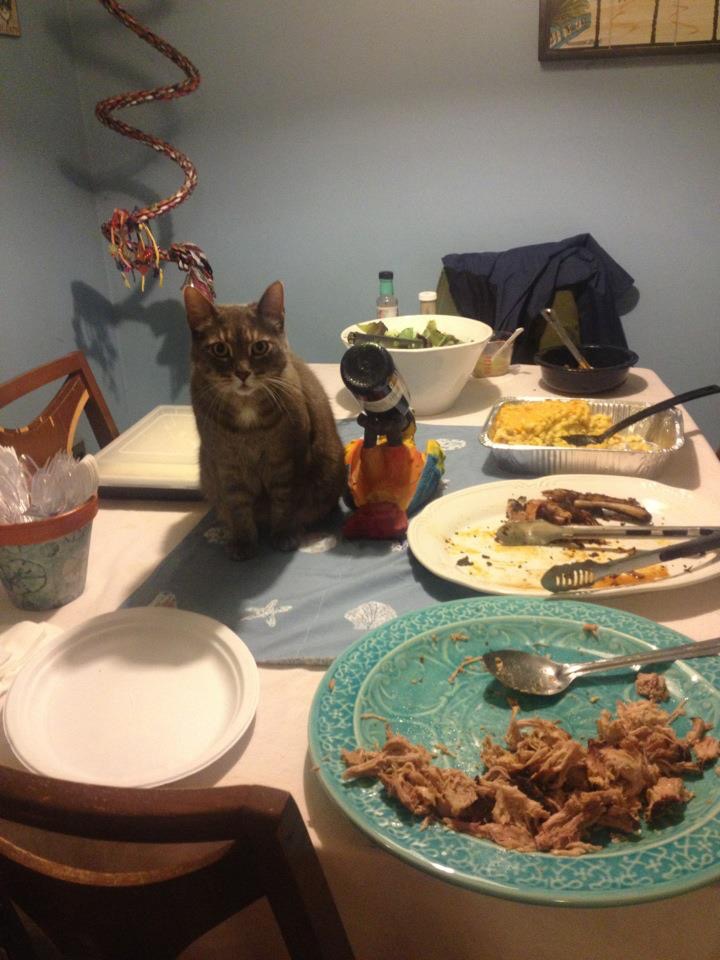 United States
November 4, 2017 1:19pm CST
This picture popped up on my FB today. It is from 5 years ago and is from after Hurricane Sandy. It was taken on the Sunday after the storm. We had a bunch of people over to watch football. The group was larger than normal because some friends and family had no power and were without heat, hot water, etc. They came and used our shower and washing machine/dryer. I made a big spread of food: pulled pork, ribs, mac and cheese, baked beans, salad, etc. When I came up from the basement "Man Cave" where we were all hanging out, I found this scene. My bad boy was up on the table. He wasn't bothering the food. He was just sitting there like "what's up?" I shooed him off and he went on his way. It was a funny picture though. I was glad it popped up on Facebook this morning. This cat died just a couple of weeks ago and I didn't have this picture saved to my phone. Now I do.
5 responses

• Toccoa, Georgia
4 Nov 17
Glad you were able to get that photo saved.

• Daytona Beach, Florida
4 Nov 17
What a darling cat. So glad you have this precious memory of him now. I think that the feature that FB reminds us of what we posted some years back is great but there are draw backs. I am working so hard to get over my husband's passing in August and there are good days and bad days as expected but then I get on FB and there was this photo of him. You know what I am saying.

• United States
4 Nov 17
So good to hear that photo appeared on FB. Kitty does look like he is ready to join the party.

• Anniston, Alabama
4 Nov 17
I am betting he thought that empty plate was waiting on him.

• Denver, Colorado
6 Nov 17