My First Rock Painting Class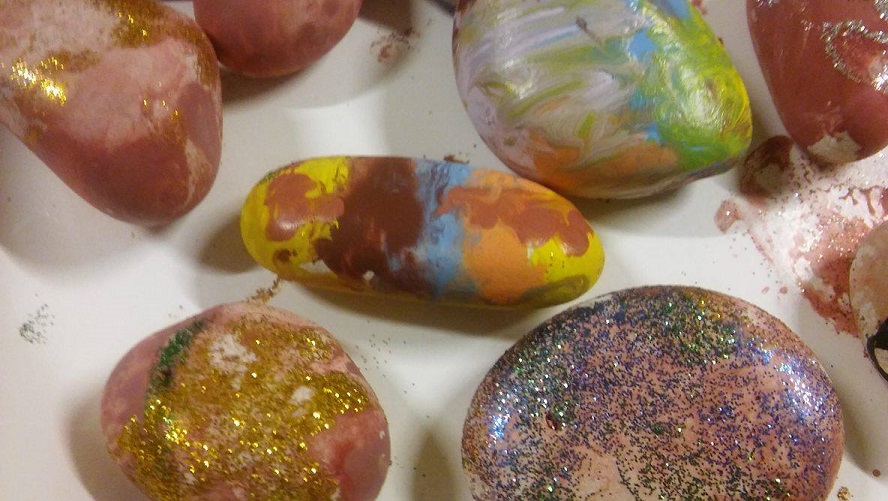 United States
November 4, 2017 5:10pm CST
I had so much fun painting kindness rocks yesterday in my first class! I'm really glad others enjoyed it too. I'm looking forward to the next one! There were all kinds of different inspirational rocks painted by others. Some for kids, others in support of a brother battling cancer. Some of my favorite were made by a creative little girl who came with her mom. She is a darling little girl with down syndrome. She did amazing rocks with all sorts of colors blended so creatively. They seriously look like some that I'd expect to see in an art gallery if they ever had one for painted rocks. Once they dry all the way I'm gonna add the sealants and my girls can hid them around town or maybe we will drop off at the missionary! I am definitely going to keep one as a keepsake for my house. It will be a great reminder of that lovely day! * Picture is of the rocks painted by the little girl and her mom!
6 responses

• Defuniak Springs, Florida
4 Nov 17
I'm gonna hide a bunch Tuesday..I'll show you pictures

• United States
4 Nov 17
I can't wait to see them!!! I loved the ones that were made yesterday. Especially the white and pink ones done in support of cancer.

• United States
4 Nov 17
@thislittlepennyearns
I am so so so very sorry!!! You could always make some hope rocks with the cancer symbol on them, with her date of birth. Some hospitals are okay with kindness rocks being put in their garden areas.

• Boise, Idaho
4 Nov 17
Kids are amazing aren't they?

• United States
4 Nov 17
They sure are! I love to be surprised whenever they do something least expected. Kids really seem to have a wisdom that I wish we didn't out grow as we age.

• Boise, Idaho
5 Nov 17
@Daelii
......It is rather sad isn't it?

• Philippines
4 Nov 17
kid is very talented, and those rock really rocks... so beautiful

• United States
5 Nov 17
Yes they are! She and her folks should be proud!

• India
7 Nov 17
Wow, it is really very beautiful. I would also like to try it and gift it to my mom. It is really very colorful.

• Philippines
6 Nov 17
The glittery ones are so beautiful. It's great to know that these kinds of activities are being done for charity.