It's so beautiful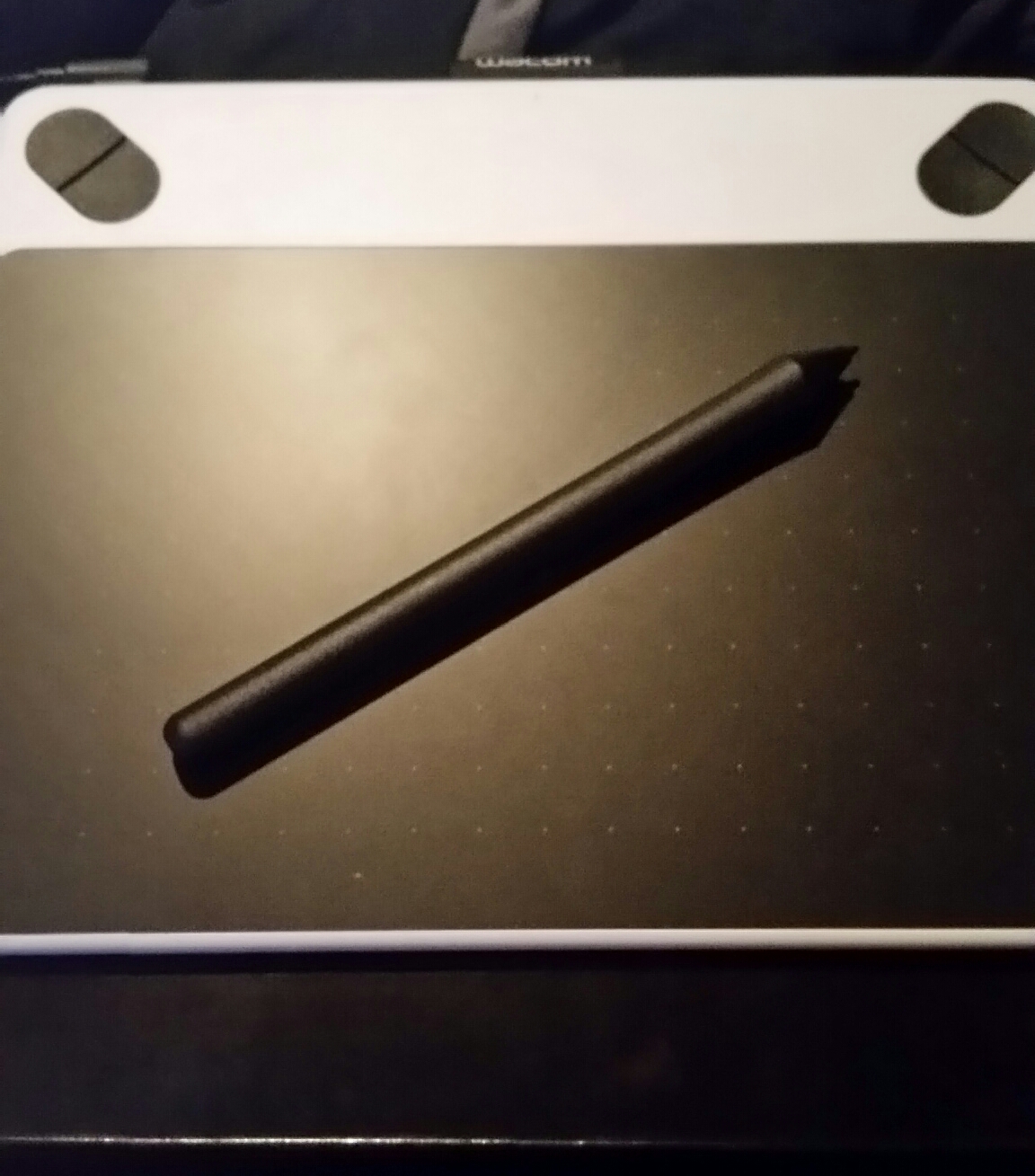 Peoria, Arizona
November 4, 2017 5:46pm CST
Everyone was asking for a picture, and I was just too hyped yesterday to take a picture of it because I just really wanted to use it. So this is a Wacom Intuos. It came it either blue or white and I thought white would be very pretty so I picked that. It feels amazing to use. It is almost like writing on paper, it flows so smoothly. The size is 8x6, which isn't that big but hey, it works! The little buttons at the top are shortcuts so you don't always have to use the keyboard. Top left is my Alt which helps me pick colors. Bottom left is redo. Top right is my shift to help me make pretty straight lines and right bottom is undo...because...well...I needs it. I love it, it makes drawing on the computer so much easier and ahh I am so happy I finally habe a drawing tablet, it is so pretty!
7 responses

• Ponce De Leon, Florida
4 Nov
You can do handwriting to typing with it too right? After I replace my laptop I'm seriously looking into one of these..

• Peoria, Arizona
5 Nov
Yes, you can. It isn't an app on the actual device, it connects with something that is already on windows. I was playing with that yesterday.

• Ponce De Leon, Florida
5 Nov
@DesirousDreamer
then we can compare what we do with them lol. I had one a million years ago but it was way cheap

• Peoria, Arizona
5 Nov
@thislittlepennyearns
Same here actually haha my mom got it for me, but the drivers just didn't work with any laptop anymore and the pen was a battery pen and I didn't like that.


• Italy
4 Nov
White matches all colors, good choice.

Hope you'll have fantastic times with your new drawing tablet.


• Peoria, Arizona
4 Nov
since everything else I own is black, it works well haha!

• Italy
5 Nov
@DesirousDreamer

Therefore it stands out.

It won't take long to find the tablet if you happen to lose it, at least!


• Peoria, Arizona
5 Nov
@sabtraversa
I would never lose this puppy haha I put it back in the box at night and the pen is in an eyeglasses case haha!

• Canada
4 Nov
Thanks for the picture! Let's see if I can find a video?

• Canada
4 Nov

The Intuos Draw is the most inexpensive Wacom tablet than money can buy (it's around $80). So how does it stack up against other inexpensive drawing tablets?...

• Peoria, Arizona
5 Nov
@1hopefulman
Yes, that is one of the videos I watched when I was decided on getting it haha

• Philippines
4 Nov
Oh I see, so this is for drawing, wow, you can do a lot of drawings then.

• Peoria, Arizona
4 Nov

• East Tawas, Michigan
4 Nov
Good for you, it's beautiful! It will bring you years of fun, sketching and creating drawings, you personally make!

• Peoria, Arizona
4 Nov
Oh yes, these things can last forever! So many things are going to be created with this puppy!

• East Tawas, Michigan
5 Nov

• Peoria, Arizona
5 Nov
@kobesbuddy
Oh yes! And getting my work done a lot sooner!


• Canada
5 Nov
That is awesome. Glad you are happy with your purchase.

• Peoria, Arizona
5 Nov