Is boredom the root cause of mass shooting sprees?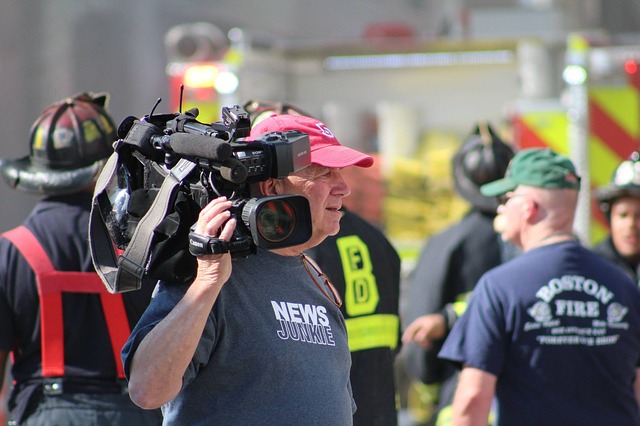 Dallas, Texas
November 6, 2017 8:42am CST
It might surprise many people to consider but it makes some amount of sense, when the idea that a person who has gone out on a shooting rampage that they may be suffering some form of crappy feelings not exluding the possibility of all out boredom. Let me do some Google search about this to see if there is any relevance to this type of situation. I heard a wise statement made on the radio once, and I quote, "A problem well defined is a problem half solved." - end quote. According to an article by CNN news online, there are 3 main factors and boredom is not one of them. First, Race, White, Second, Gender, Male, Third, Mental Illness. As these are considered the top 3 criteria for analysis of the state of mind and the motivation of recent mass murderers. Read more from the article to find out the full story.

The man who opened fire at a Charleston church on June 17, killing nine people, joined a list many would like to forget.
5 responses

• Redlands, California
6 Nov 17
I think it is because not doing anything meaningful or purposeful. Makes their soul ache and they decide to shoot the place up.

• Dallas, Texas
6 Nov 17
They have nothing to live for I would have to guess, or at an all-time low point in their dreary lives. This is a bad thing because the media feeds this type of mental state in many people who have little feeling of hope for the future. Young men who are well educated who can't find a job, for instance, and are acting out of frustration and desperation.

• Redlands, California
6 Nov 17
@lookatdesktop
Indeed, corporate America is a big reason for this. How they dictate it has to be this way or if you cannot cut it your do not belong. I hate to say it but hell watching today what people trying to do earning a living and when does work out, people become desperate and really do not want to play anymore. Lives are insignificant and treat them like so. Corporate America gives the false illusion it cares but actions say something different 90 percent of the time. Everyone tells me but corporate America is not in charge of everything, True, but they set the tone and the rest of the world follows

• Dallas, Texas
6 Nov 17
@crossbones27
, from this idea a thought comes to my mind, that perhaps corporate America uses the news to keep the masses in constant states of fear and dread so as to maintain a certain status quo. Maybe to a degree. I don't have all the answers about it. It is a sign though, that a country like ours has a violent side that is being made apparent by the slant the media takes on mass shootings over the other news that could make us focus on the issues of our own government's shortcomings, like affordable health care which has never been resolved nor will it apparently ever be solved during the current administration. Keeping America on panic mode can lead to more negative news and thus, more of this crazy behavior. It didn't used to be like this. It never was this bad.


• United States
6 Nov 17
I can't really pinpoint it with words . . . I know what you mean, if not "boredom" exactly, it could very well be in that category anyway. It's as if they think they have no control over their own lives. But in hurting others, they do put themselves in control of someone else's life.

• Dallas, Texas
6 Nov 17
I wonder if they have been hypnotized into doing the killings, somewhat like in the movie I once watched, called, The Manchurian Candidate. Did you see that movie?

• United States
7 Nov 17
@lookatdesktop
No, I haven't. Hypnotized? I think certain terrorists are literally hypnotized without actually being hypnotized to do the dirty work for the group(s) they represent.

• Dallas, Texas
8 Nov 17
@much2say
, Some people form a sort of gang mentality. They will fight for a group for a cause that they themselves don't even understand. Mass hysteria for instance.

First published in 1841, Extraordinary Popular Delusions and the Madness of Crowds is often cited as the best book ever written about mar...

• Malaysia
6 Nov 17
I think the killer is a psycho

• Dallas, Texas
6 Nov 17
By the mere definition of murder en masse, it is apparently considered an act of terrorism. And likely the act of a sane person who is delusional in their thinking processes. Evil yes, devoid of human compassion or logic or reason, in that manner of speaking, yea the killer was a psycho-pathic murderer.

GlosbeDictionary/Dictionary English/English-English DictionaryEnglish English English English   translation and definition "murder en masse", Dictionary English-English onlinemurder en masseExample sentences with "murder en masse", translation memoryMultiU


• Dallas, Texas
6 Nov 17
Indeed. It is all I can do to pray for them. I will do so more than I have done in the past.

• Philippines
6 Nov 17
Maybe it's boredom and mental illness together. Their mind is twisted and can't think of good things to do