Ghosts?

United States
November 7, 2017 3:22am CST
Let's talk about ghosts!! Have you ever seen one? So you have any scary stories to tell? There was one time when I was in college, I went to this abandoned barn with a group of other college students late at night, and we can hear the wind making a howling like sound. As we got closer to the barn, we saw a figure that looked like a lady in a white dress holding her dress up so it doesn't touch the floor as she "walked" up a little hill. It was honestly a little spooky.
8 responses


• United States
7 Nov 17
That's very true. I really think ghosts exist. Even when my grandmother passed away, my family burned some incense so that she could find her way home. Well the smell of incense is supposed to guide her home and it did because every night when we had the incense burning, I would have such a vivid dream about her. It is said in my culture that when someone who passed away is in your dreams, that person misses you and they are visiting you. I really believe this. Even after she passes away, I can hear her bangles and footsteps in my house. I know it's her because she has a distinct sound when she walks because she always has her slippers on, and never takes off her bangles.

• Canada
7 Nov 17
@Datazngirl
dreams can be an excellent medium but I never talk about ghosts unless I include spiritual beings into my thoughts and never think spiritual thought without including God and angels. They are one of the same (kind) for me.



• Philippines
7 Nov 17
I have no ghost stories and ghost experiences. That's really creepy

• Indonesia
7 Nov 17
It's really spooky. Did you scream when seeing the ghost? I have seen my Dad's spirit several times. Is spirit similar to ghost?

• United States
7 Nov 17
I just kind of froze, to be honest, and then we all ran back to campus using our phones as a flashlight. But I didn't scream though. She wasn't heading in my direction thank goodness. I think otherwise I would have screamed.

•
9 Nov 17
I think ghost exists to the point where they are demons. Because demons can take on any form to fool you and when was there ever a.friendly ghost besides casper

• Las Vegas, Nevada
7 Nov 17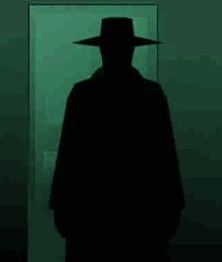 I personally have never seen a ghost, but I have seen other things and I have heard voices. You should check out my post about shadow people and the Hat Man. Apparently,people all over the world and of all ages have reported seeing these shadowy beings. Pretty freaky stuff.

• India
7 Nov 17
I have never seen, but heard lots of stories about the gohsts

• India
7 Nov 17
@Datanzgirl
I believe in the paranormal.I have had some creepy experiences as well.