Back from the gym! November 7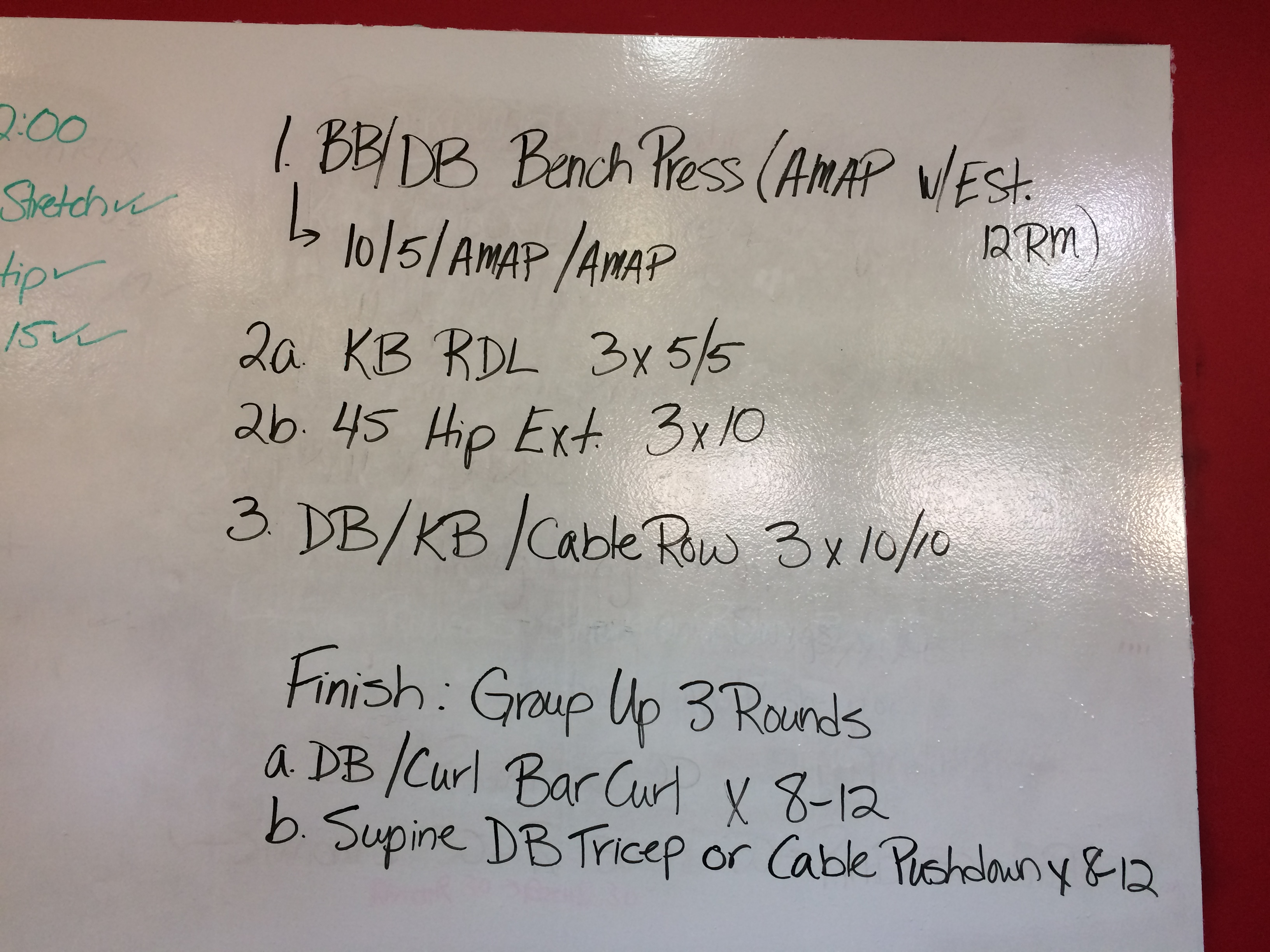 United States
November 7, 2017 8:59am CST
Today's workout was a tough one! It was straight up strength training. I went heavy with the weights and I will definitely be feeling it tomorrow. This is what we did: 1) Dumbbell bench presses (10, 5, as many as possible, as many as possible) 2) a. Single leg deadlifts (3 x 5R/5L) b. 45 degree hip extension (3 x 10) 3) Kettlebell rows (3 x 10R/10L) The woman I was working with pushed me to use 30 pound dumbbells for the bench presses so that was definitely a challenge. I did 10, 5, 10, and then 6. I used a 50 pound kettlebell for the deadlifts and a 40 pounder for the rows. It is safe to say that I will be sore tomorrow. The finisher was to do dumbbell bicep curls (3 x 8-12) alternated with dumbbell tricep presses (3 x 8-12). That finished the workout off by totally frying my arms. Next workout is Thursday morning before I have to take the car for its oil change. I stopped and voted on the way home so now I don't have to leave the house for anything else today.
3 responses

• United States
7 Nov 17
look like a great workout there.Good for you

• Los Angeles, California
7 Nov 17
Now that you are all energized from your workout, time to hit those dishes!

• Defuniak Springs, Florida
7 Nov 17
Did you call and make your hair appointment?



• Defuniak Springs, Florida
7 Nov 17
@NJChicaa
haha. Aren't you glad I remembered.