Have you tried FRESH COCONUT?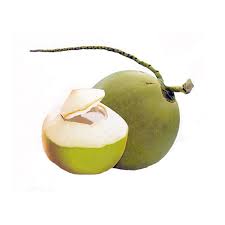 Philippines
November 7, 2017 8:45pm CST
Ignore this post if you have tried FRESH COCONUT before. My advice try FRESH COCONUT. Before you die. LOL Don't try the one in grocery store or supermarket.. try the fresh one, just like the photo above. .

Please SUBSCRIBE NOW! http://bit.ly/BWchannel Watch More - http://bit.ly/BTalligator Welcome to our new series On Location! In these segments you will get a...
10 responses

• Philippines
8 Nov
We have a dwarf coconut in our backyard so its just so easy for us to get fruits

• Philippines
8 Nov
Wow there is coconut in Florida. watch this below,

John of http://www.growingyourgreens.com visits a coconut plantation in South Florida and shows the stages of growth of a coconut. From Flower Pod, to flower...

• Philippines
8 Nov
No, its really a coconut. Actually the macapuno is taller and the fruits are smaller, this one has the size of the normal coconut. I have posted it ones here, here is the link.

And just yesterday we picked two fruits because Lisa wants to drink fresh coconut water and eat some. The good thing about it is that you don't have climb the...


• Garden Grove, California
8 Nov
where do you find these fresh coconuts then?



• Delhi, India
8 Nov
I take fresh coconut water in the morning.

• Delhi, India
8 Nov
@iridion9
It cost me Rs.40/- per piece. 1 USD = Rs. 68/-

• Philippines
8 Nov
@dpk262006
I think the price is more expensive than here in the Philippines. What is Rs mean by the way?




• Los Angeles, California
8 Nov
There are no coconut trees here.

• India
8 Nov
Yes..i do. We have coconut trees.


• Bucharest, Romania
12 Aug