JJ's Vinyl Madness Countdown #739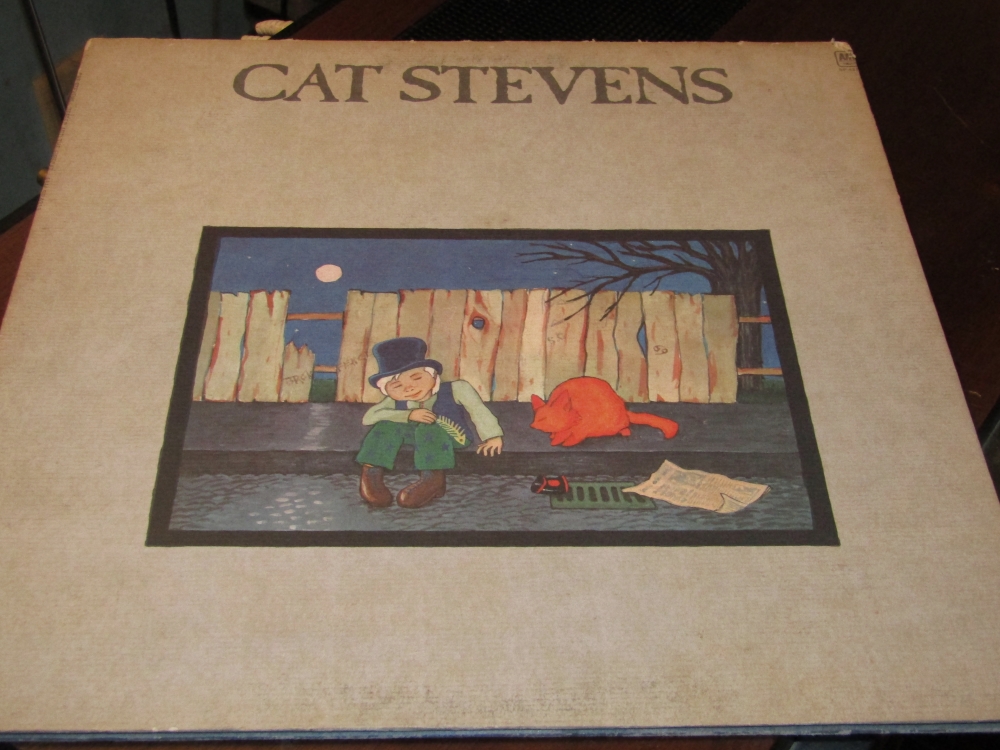 United States
November 8, 2017 3:00am CST
Here is where I
could
go off on the idiots out there (and some here in myLot) with all their crap about 'Muslims are evil' and all that junk, but I won't. Let them have their narrow minds. Cat Stevens converted to Islam 40 years ago, taking the name Yusuf Islam, and gave up his musical career for many years, although he has since returned to recording 'pop' music. Not all Muslims want to kill everyone else, regardless of what some people may want to believe.

Cat Stevens - Teaser and the Firecat

Track 5 (side two) from the album, "Teaser and the Firecat" (1971). Full "Teaser and the Firecat" album playlist - https://www.youtube.com/playlist?list=PLWn...
10 responses

• Los Angeles, California
8 Nov
I remember that song well. One of his hits.

• Philippines
8 Nov
Morning Has Broken was my favorite song way back when.It was only some years back when I learned Cat Stevens converted to Islam For reasons unknown, I simply felt not good about it. He could have kept the faith. Muhammad Ali, too. He was Cassius Clay, and because he didn't want to be drafted to Vietnam, he turned Muslim. Sad The craft remains. The music is soothing. The boxing is an exciting sport. I don't recommend boxing though.

• United States
8 Nov
He could have kept the faith Which faith, exactly? I haven't read anywhere that he was an actual Christian beforehand.

• United Kingdom
8 Nov
@JolietJake
They all worship the same god anyway, so I don't get why it makes any difference

• Philippines
12 Nov

Home Like Us on Facebook Islamic Stories Miracle Pictures Signs of Allah Greeting Cards Muslim Baby Names Islamic Jokes Islamic Riddles Questions and Answers Signs of Qiyamah 99 Names of Allah Azan MP3 Quran MP3 40 Hadith Qudsi Jumah Khutbah Collection Liv


• Daytona Beach, Florida
8 Nov
Hey where's the music? That was strange just commented and there was no photo and no music. Went back to discussions and there it was. I love Cat Stevens and many of his earlier songs. The saying should be make music, rock on and don't make war.

• United States
8 Nov
I have to add the video in an edit or it won't show both the photo and the video. Also, at times discussions will appear for a split-second right after they are posted without the photo showing.

• Daytona Beach, Florida
8 Nov
@JolietJake
well everything is just fine now. When I put photo and video I do that too. I add video link then post, do edit and add photo. Thanks for the great song.

• Ponce De Leon, Florida
8 Nov
I don't think I've ever listened to this.

• United States
8 Nov
Remember, folks, the KKK claims to be a Christian group. Doesn't make them Christian. By the same token, being a Muslim doesn't make you a terrorist (and being a terrorist doesn't make you a Muslim -- right, Timothy McVeigh?). I've seen Richard Thompson, who's a Muslim, twice -- and he's never killed any concertgoer (except figuratively with his great music). I'm elated that the R&R HofF didn't see things that way and inducted Cat Stevens for his music. And I love "Peace Train."

• United Kingdom
8 Nov
It's not just "not all Muslims", it's the majority of Muslims who don't want to kill, just the same as the majority of people in general don't want to kill, because no matter what anyone thinks, we're all just people regardless of religion. I had a teacher at secondary school who was always going on about Cat Stevens, he was obsessed!

• United States
8 Nov
I totally agree with you on this. Those people with those closed minds are stupid and ignorant. Stereotyping is horrible for any race or religion. And Cat Stevens is cool. I was never a big fan but he has a few songs I like. We need a diverse country.