Do you like making bracelets or other jewelry?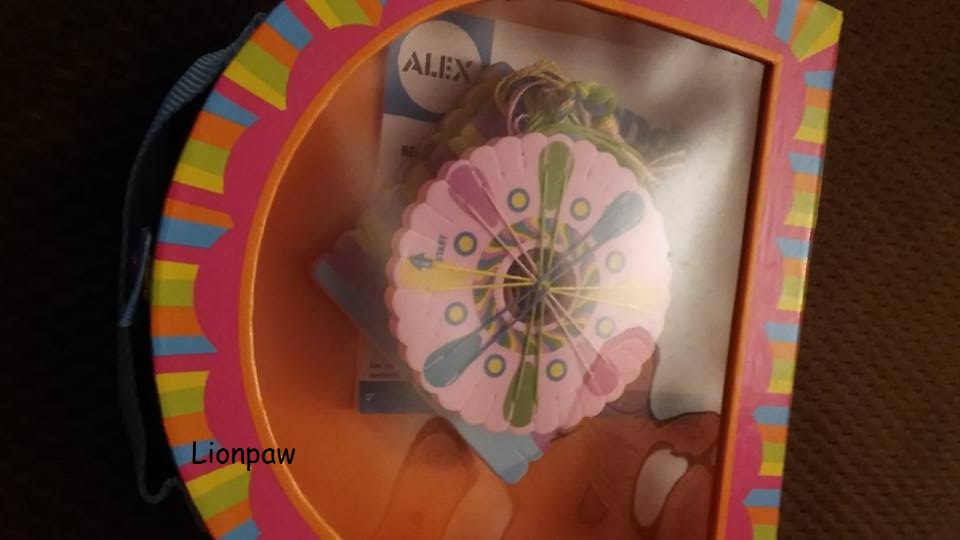 United States
November 8, 2017 6:10am CST
This little bracelet making kit was 50 cents! It has four frames; two that are square and two that are round. So it will be easy for my kids and I all to all work on our own projects. I'm hoping with the frame it might make it a little easier for my middle daughter to work on bracelets. Have you used one of these before? Got any tips for making stuff?
8 responses

• Bunbury, Australia
8 Nov
Sorry; can't help but I hope you enjoy the activity.

• United States
9 Nov
Its been a lot of fun making other bracelet things. I dont want my kids to know it, but I did purchase them a ton of bracelet making stuff for Christmas (its in layaway right now, so they cant find it in the house). Some pendants, glow in the dark strands, etc. so I know they will really get a ton of use of these after Christmas. Still some use now with other materials. :)

• Bunbury, Australia
9 Nov
@Daelii
That will make a great Christmas gift.

• India
8 Nov
No ..i don't have any such talents.. my friends make it. I enjoy when she shows all of them

• United States
9 Nov
You may be surprised to find out what you can do if you try!

• Ponce De Leon, Florida
8 Nov

• United States
9 Nov
Good to know! I knew my daughters would like the case to hold their beads in. It was just a super awesome find!

• Ponce De Leon, Florida
9 Nov
@Daelii
I found that set on eBay earlier today it was nine dollars or something.

• United States
9 Nov

• United States
8 Nov
You will have so much fun making those bracelets. I have never used one of those before.

• United States
9 Nov
Me neither! I'm use to using a safety pin to a jean leg to make stuff. We are going to watch some YouTube videos to see it in action!

• India
8 Nov
I don't have any idea about bracelet... I haven't done bracelet before... but I have done bangles. .

Hey mylotters...!! good evening ..[em]happy[/em] see what I have made...!!![em]wub[/em] These Bangles are made by me....[em]lol[/em] In my previous...

•
3 Dec
No, I have not used these. I would like to learn to make earrings from beads.

• United States
3 Dec
These are so nice to use! I ended up buying a third round one just so my daughters and I could all make them at the same time. Its a lot of fun to make jewelry from beads.

•
4 Dec
@Daelii
I have never done it Robin. Looking forward to doing it. I want to reknit again and learn crochet too.

• Philippines
8 Nov
Not familiar with that kind of bracelet making stuff



• Malaysia
4 Dec
I've never tried it, not sure if I'm creative and patient enough to work on them.


• United States
4 Dec
once its started its very easy and therapeutic!