Made cowboy caviar this week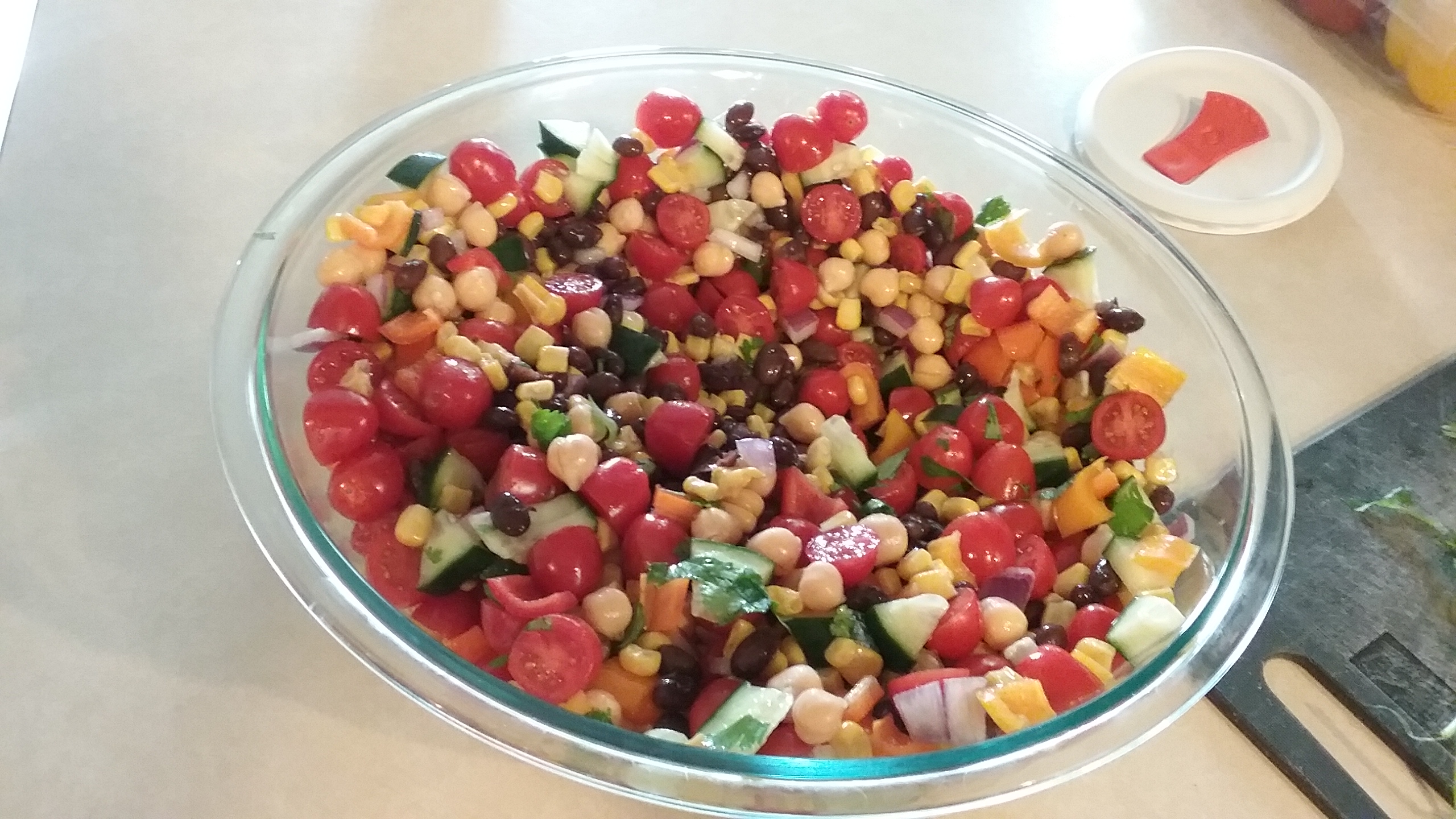 United States
November 9, 2017 12:24pm CST
Has anyone ever made this before? I slightly modified a recipe I found online to match what ingredients I had. I love the rainbow color of the veggies and beans. Essentially its a bean salad with veggies, nothing fancy. Heres what I put into it: Yellow and orange peppers Black beans Chick Peas Cucumber Cherry tomatoes Corn As dressing - lime juice and chopped fresh cilantro I dont remember being a cilantro fan but it gels really well with this for whatever reason. It tastes fresh and simple. Have you ever made this or something similar? Hope everyone is having a great Thursday!
7 responses

• Canada
9 Nov
I have never made this before but it sure does look good. I will have to give it a try.

• East Tawas, Michigan
9 Nov
@maezee
We eat summer salads all winter long! Nice recipe:)

• Canada
9 Nov
@maezee
thanks. I need to eat more protein so this would be perfect!

• East Tawas, Michigan
9 Nov
Any salad made with black beans and chick peas, is a big hit with our family:)

• East Tawas, Michigan
9 Nov
@maezee
We should all eat more beans, for the low-fat, high quality protein they provide:)

• Los Angeles, California
9 Nov
It is colorful and all healthy.

• United States
9 Nov
I have tasted Cowboy Caviar and really like it. I have never tried to make it, though.

• Garden Grove, California
9 Dec
tghats really aprettydish kliove all the i gredets but the cilentro Im allergic to it so would have o use something else but iot a great combionation